Storm-Damaged Route Fundraiser Planned
10 April 2018, 06:00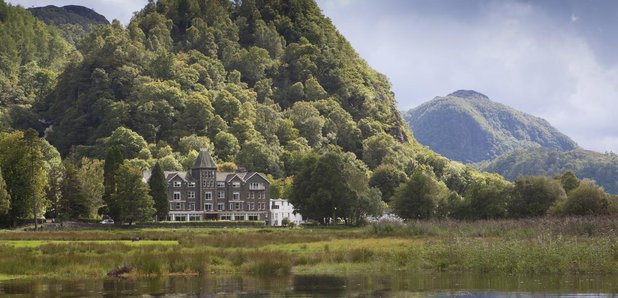 A special "money can't buy" auction is being held, to raise money to re-open a popular Lake District route that was seriously damaged by Storm Desmond in 2015.
The recently set-up Lake District Foundation is working to get the Keswick to Threlkeld Railway Path fully re-opened.
Two of the old railway bridges that crossed the River Greta were washed away, one bridge was left at risk of collapse and around 200 metres of the path surface disappeared into the floodwaters.
The auction's being held in June at the Lodore Falls Hotel on the shores of Derwentwater in Borrowdale, with support from one of the oldest auction houses in the region, PFK Auctioneers who will run the bidding on the night.
Michael Roberts, Manager of PFK Auctioneers said "We have a long history of hosting successful auctions and with over 140 years' experience we know the auction planned for the Lake District Foundation will be exceptional.
"We are confident the lots on offer will be of interest to all walks of life and are excited to be part of the evening to raise funds for a much loved and well used Lake District path".

Caroline Hoppé, Campaign and Event Manager from the Lake District Foundation said : "We are delighted to share that when you buy your ticket for the evening it includes a £20 donation towards the Keswick to Threlkeld Railway Path.
"We'd like to thank you in advance for your support. The auction prizes will be revealed soon, but in the meantime we encourage you to buy your ticket now so you don't miss out on this fabulous evening to come."

Further information about the event on June 8th is available from Caroline by emailing caroline.hoppe@lakedistrictfoundation.org or calling 01539 822622.