Support For £250k Pledge To Eden Project
5 December 2018, 12:24 | Updated: 5 December 2018, 12:25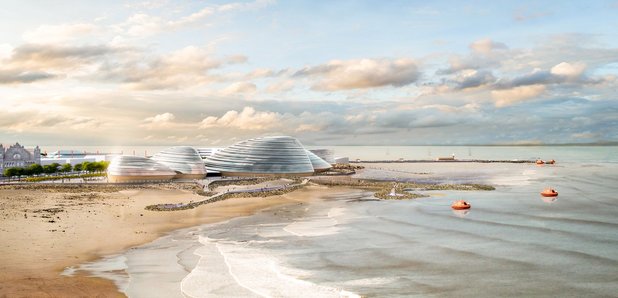 Lancaster City Council could contribute a quarter-of-a-million pounds towards the development of the Eden Project North in Morecambe.
The council's cabinet has agreed to do it - now Labour's calling on the other parties to rubber-stamp the decision at a full council meeting later this month.
Labour group and council leader, Cllr Eileen Blamire, said: "We have all been impressed and enormously excited by the emerging proposals for Eden Project North.
"If this scheme happens it will have a transformative impact for Morecambe and the wider area.
"Of course, £250,000 is a significant amount of money. But if the attraction comes anywhere near to drawing the estimated 8,000 visitors to our district every day this will be recouped many times over by the local economy over the years.
"As well as the 500 jobs likely to be created by the scheme itself, the wave of tourism it will hopefully generate will support other local businesses and boost our ambitious regeneration plans.
"That's why we are urging other political groups to get behind these plans at the full council meeting."