Third Dig Planned At 1300 BC Site
13 April 2018, 07:56 | Updated: 13 April 2018, 07:57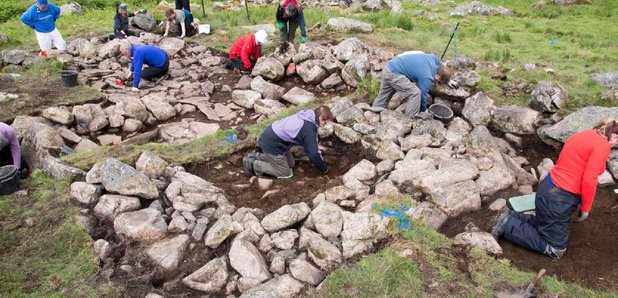 A third and final archaeological dig will take place at three ancient long houses in the Duddon Valley this summer.
Artifacts dating back as far as 1300 BC have already been discovered near Seathwaite Tarn.
The project is Heritage Lottery Funded and will see local school children involved with a number of Archaeology Days.
A statement from the Duddon Valley Local History Group read: "Under the supervision of archaeologists from Oxford Archaeology North, and with support from the National Trust and Lake District National Park, members of the Duddon Valley Local History Group, aided by volunteers, excavated the first site at Tongue House High Close in 2016. While no evidence of Norse settlement was found, valuable information on high level farming was established, as the site revealed periods of occupation dating from the 16th Century.
"The site at Longhouse Close is much more complex. The results last year proved to be highly significant, with three floor layers uncovered and pottery finds dating to the 15th Century, expectations were high that evidence of Viking settlement would be found.
"A number of samples were sent for carbon dating but, instead of the expected 10th or 11th Century dates, all the samples revealed dates close to 1300 BC. It is looking as though there have been two significant periods of occupation of the site. Hopefully more will be unearthed when the team return to the site from 16 June to 1 July.
"The plan this year is to extend the excavation area to investigate further the earlier features, take in an adjacent structure and to open up a third 'long house' farther up the valley."