Thousands Set To Ride Or Scoot To School
19 April 2018, 13:57 | Updated: 19 April 2018, 14:01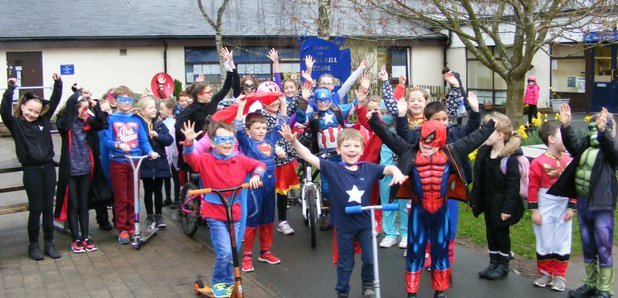 Thousands of Cumbria's youngsters will be riding or scooting to school next week, as 47 of the county's schools sign up to the 'Big Pedal'.
It's to encourage children to swap four wheels for two for their journies to and from school.
Last year 52 Cumbrian schools clocked up more than 17,000 cycling and scooting journeys during the Big Pedal fortnight.
Councillor Keith Little, Cumbria County Council's Cabinet Member for Transport, said: "The Big Pedal is a great way for families to think about ways of getting to school without using the car.
"Schools in Cumbria recognise the value of this annual challenge, which encourages active travel and is good for the environment, and it's pleasing to see Cumbrian schools regularly among the top performing nationally.
Judith Aris, Active Travel Officer at Cumbria County Council, said: "The Big Pedal event is not only good for the environment, but travelling actively to school results in healthier and fitter children, and we hope they will carry this habit in to their teens and adulthood.
"This is a fantastic way to get children thinking about their physical health and wellbeing, and cycling and scooting to school is a brilliant way to start!"
The Big Pedal is organised by Sustrans, a national sustainable travel charity, supported locally by Cumbria County Council's Active Travel team.
You can find out more
here
.