Tour Of Britain Returns To Cumbria
6 September 2018, 06:13 | Updated: 6 September 2018, 06:15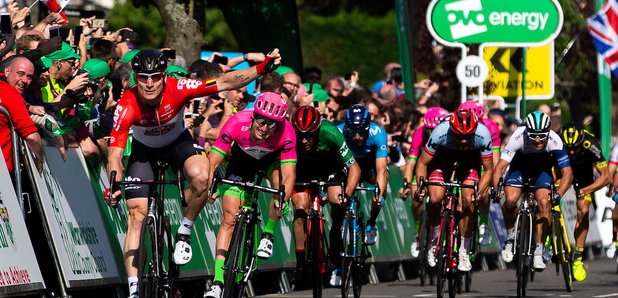 Cycling's Tour of Britain returns to Cumbria later today (Thursday).
Stage Five is a team time trial between Cockermouth and Whinlatter.
New Zealander Patrick Bevin leads the race after four stages.
Stage Six tomorrow (Friday) will start in Barrow and go through the Lakes.
The exact routes can be found by clicking here.
Last time the event was in the county, 175,000 people lined the route.
Alistair Dunn from the County Council wants to excede that: "We are hoping for an even bigger crowd this year, because we've got two stages.
"We're also going to get, therefore, people coming and staying overnight in the local hotels."
But there aren't just short term benefits, as Councillor Dunn explains: "We're really hoping that the Tour brings a long-term legacy to Cumbria and the surrounding area.
"We're hoping to bring health benefits around to the people too - if they're prepared to get on their bikes."
The organisers hope star factor will draw extra spectators - Heath Harvey from Sweet Spot said: "The Geraint Thomas factor is what is going to bring the crowds out. Having a recent Tour de France winner as well as last year's Tour de France winner - Chris Froome - cycling in the race has definitely peaked people's interest.
"We felt that we owed it to cycling fans around the UK after that fantastic win by Geraint Thomas to do everything we could to secure his services and have him riding around the UK rather than on foreign shores."