Tour Of Britain To Return To Cumbria
6 June 2018, 06:00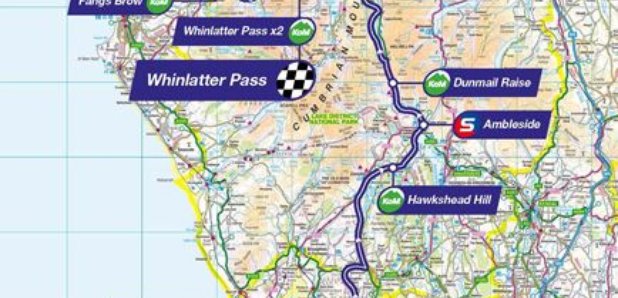 Cycling's Tour of Britain returns to Cumbria later this year.
The county's getting *two* stages in September.
A team time trial will take place between Cockermouth and Whinlatter Visitor centre.
The next day, riders will take on a 170km route - starting in Barrow, going through the South Lakes, and ending at Whinlatter summit.
The event last passed through Cumbria in 2016 - an estimated 175,000 people turned out to watch.
Cllr Keith Little, Cumbria County Council Cabinet member for Transport, said: "This is fantastic news and we're really over the moon that Cumbria has been chosen for two stages of the Tour of Britain. Nowhere else in the country has been given this honour before and it's a real coup for Cumbria.
"This is a huge opportunity for us to make the most of this from a tourist and economic perspective, and also to get even more people interested and enthused about cycling. We'll be working with our district partners, schools, Cumbria Tourism, Lake District National Park, Forestry Commission, United Utilities and also local businesses to make the most of this fantastic opportunity."
Commenting on the announcement, Mick Bennett, Race Director of Friends Life Tour of Britain organisers SweetSpot said: "We are delighted to be returning to Cumbria with the OVO Energy Tour of Britain and are especially excited this year to be bringing two days of racing to the area. Cumbria and the Lake District has provided some of the most memorable moments in recent Tour history thanks to its combination of stunning scenery, testing climbs and huge crowds and we are sure that we will see more of this across the 6 and 7 September.
"Wherever fans choose to watch over the two days they will be treated to some of the very best cycling action, but Whinlatter Pass is sure to be the mecca for cycling fans across the north of the country with the riders tackling the climb three times across the two stages."