Trio Jailed For Dealing Drugs In Kendal
31 July 2018, 06:13 | Updated: 31 July 2018, 06:15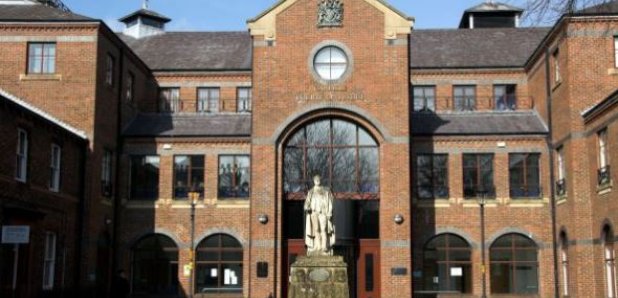 A drugs kingpin, his driver, and a street dealer have been jailed for pedaling heroin and crack cocaine in Kendal.
Jordan Barrowman - from Liverpool - used two local men in his plot to take class A drugs from the city to South Cumbria.
The trio were given combined prison sentences worth more than 10 years at Carlisle Crown Court yesterday.
The following men were sentenced yesterday (30th July) at Carlisle Crown Court for conspiracy to supply Class A controlled drugs:
- Jordan Borrowman, aged 27, of no fixed address, Liverpool, was sentenced to six years.
- Christopher Wales, 36, of New Shambles, Kendal, was sentenced to 32 months.
- Alan Ure, aged 54, of New Shambles, Kendal, was sentenced to 20 months.
A spokesperson from South Cumbria Drug Squad said: "Extensive enquires made it evident that Borrowman had established himself in Kendal as the main supplier of Class A drugs. He employed Wales and Ure as street dealers and as drivers.
"Today's sentencing is further evidence of our commitment to tackling the County Lines drug supply model which is in use across the UK.
"The sentences handed out to these three men show that this type of criminality will not be tolerated in Cumbria. Anyone found to be involved in the supply of controlled drugs should be aware that we will use all available powers available to us to make sure those committing offences are brought to justice."
The three men pleaded guilty at an earlier hearing following an investigation by the South Cumbria Drug Squad.
On 11th January 2018, Ure was stopped by drug squad officers in Kendal town centre and was found in possession of individual wraps of heroin and crack cocaine. As officers conducted a warrant of his home address Wales was seen exiting the house. As officers detained him Wales was caught throwing Class A drugs on to a nearby roof. Inside the house was Borrowman who had £500 in cash on him.
Enquiries into a dismantled mobile phone hidden down the side of a sofa provided officers with evidence that it was used to orchestrate the supply of drugs from Merseyside to south Cumbria. Extensive CCTV enquiries provided evidence of Wales acting as Borrowman's driver.
Borrowman was also sentenced for similar offences committed in the Lancashire area.