Two Sets Of Roadworks Lifted In Kendal
21 December 2018, 07:06 | Updated: 21 December 2018, 07:12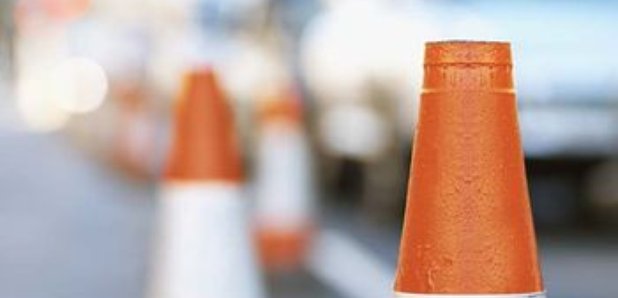 They've been lefted ahead of the busy Christmas getaway
Two sets of major roadworks at key locations are being lifted over the busy Christmas and New Year period by Cumbria County Council.
Major civil engineering works designed to improve flood resilience on two key roads have been taking place over recent weeks on:
A591 Kendal bypass
A684 Singleton Park Road, Birklands, near Kendal
All traffic management measures, including a contra-flow, will be temporarily removed from the A591 this weekend (21-23 December), while the A684 at Birklands has reopened today following a road closure required to allow works to be safely carried out.
Cumbria County Council is investing nearly £850,000 on the two improvement schemes as part of the county's Infrastructure Recovery Programme.
Works on the A684 at Birklands have involved the replacement of a culvert that will provide improved flood resilience on a key part of the county's highway network.
The county council has also carried out essential road maintenance works in the area, including drainage improvements and road resurfacing, during the road closure in order to lessen future disruption to road users.

The council's contractor will be completing the headwalls in the verges on site from Monday 7 January to Friday 25 January 2019, which will require the use of two-way traffic lights. These works have been planned without the need for a full road closure.
Significant civil engineering works have also been taking place over recent weeks on the A591 involving the replacement and improvement of culverts that cross the road at Shenstone and Whetstone.
These works are designed to provide improved resilience against flood events thus keeping the county moving on this important A-road.
Following expeditious work despite adverse weather, the culverts are now installed and the traffic management will be removed in sections from Friday 21st to Sunday 23rd December 2018 to open the road for all traffic over the festive period. The A591 junctions with Hawes Lane and Whetstone Lane will remain closed over this period.
Between 7 and 18 January 2019, council contractors will be completing the headwalls in the verges which will require one-lane closures. Also in the first few weeks of 2019, the county council will be carrying out re-surfacing works on the A591 in the same area which will require contra-flows to be in place until the work is completed.
The timing of this important work to improve the highway has been planned to follow on directly after the culvert works, thus lessening disruption later in the year.
Cllr Keith Little, Cumbria County Council Cabinet member for Highways and Transport, said: "The council has been carrying out significant civil engineering works at these key locations as part of our programme to improve flood resilience on the road network. We have paused the works on the A591 in the run-up to Christmas and will be removing all traffic management measures on the dual carriageway to improve the flow of traffic over the busy festive period."