Two Women Rescued Near Ullswater
17 April 2018, 07:13 | Updated: 17 April 2018, 07:16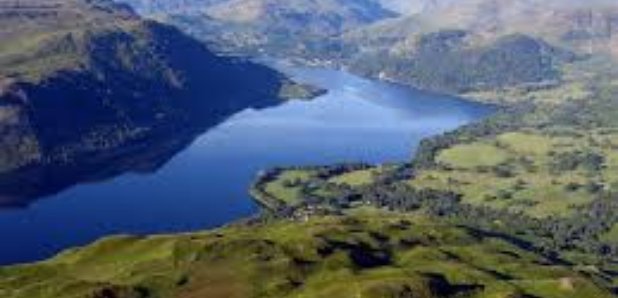 Volunteers from Patterdale Mountain Rescue Team had a busy day on Saturday.
They rescued two women from above Ullswater - one hurt her ankle, the other had stomach pains.
The latter operation needed a helicopter to be called in.
A statement from Patterdale Mountain Rescue Team read: "The Team were called by Cumbria Police to assist a female who had gone over on her ankle and was unable to continue her walk. The female was walking with friends on the lake Shore path between Silver Point and Side Farm who were able to raise the alarm.
"Team members attended the scene and splinted her ankle before placing her on a stretcher and lowering her down to the team Land Rover Ambulance. The Team drove her to the Rescue Centre where she was transferred to an NWAS Ambulance for onward journey to the Cumberland Infirmary, Carlisle.
"As the Team were completing the first rescue of the day and beginning to head back to the Rescue Centre for a cuppa tea, the second callout of the day was received from Cumbria Police, alerting the Team to an elderly female who was suffering stomach pains while walking with friend close to Place Fell.
"Five Team members headed directly to the location and given the symptoms a request was made for the Helimed58 from Langwathby to attend scene.
"The lady was assessed and then flown to hospital for further treatment.
"The rescue lasted 1.5hrs and was attended by 9 unpaid volunteers."