Two Year Repairs For Jubilee Bridge
4 May 2018, 11:21 | Updated: 4 May 2018, 11:25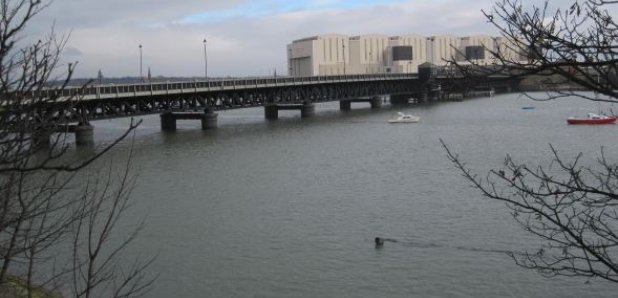 People in Barrow are being told their journeys won't be disrupted - despite major work planned for Jubilee Bridge.
£4.5million is being spent on repairs over the next two years by Cumbria County Council, to enable the bridge to keep carrying 24,000 vehicles each day.
Highways bosses say the investment will secure the future of the crossing, which links Wanley with the mainland.
Phase one of the work will begin in June, continuing until September this year.
Phase two will begin in April next year, and will run until January 2020.
Councillor Keith Little, Cumbria County Council Cabinet member for Highways and Transport, said: "Significant maintenance work is needed on Jubilee Bridge to ensure it remains fit for purpose. Inspections have shown the current waterproofing of the bridge deck is failing and as a result water is seeping through the concrete deck and corroding the steel superstructure.
"The county council recognises the vital strategic importance of Jubilee Bridge and we will be investing millions of pounds from our capital programme to secure its future."
Councillor Bill McEwan, Chair of Cumbria County Council's Barrow Highways Advisory Sub-Group, said: "Jubilee Bridge is an absolutely vital link between Barrow and Walney Island, so I'm delighted the county council is able to make a huge investment to ensure this major refurbishment work can go ahead.
"Some disruption for road users will be inevitable but we have no option than to do these works, otherwise the fabric of the bridge will deteriorate even further which could result in lane or weight restrictions.
"I would encourage everyone who travels along Jubilee Bridge to start planning ahead now and allows extra time for their journeys."