UHMBT Boosts Staff Numbers By 500
1 April 2018, 06:00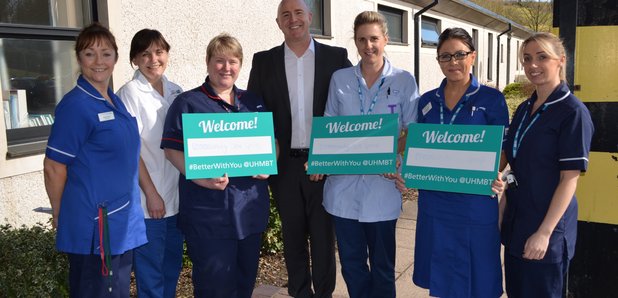 More than 500 staff from community health services in South Cumbria are joining the Morecambe Bay Hospitals Trust.
The change is part of efforts by the UHMBT to create a more integrated healthcare system across both North Lancashire and South Cumbria.
Stephen Eames, Chief Executive of the Cumbria Partnership Foundation Trust said: "In south Cumbria we have been working closely with our Bay Health and Care Partners to develop what healthcare in Morecambe Bay will look like in the future.

"As a health and care system, we want to work in a much more integrated and 'joined up' way to improve patient care and experience. This has always been the ambition of our Better Care Together strategy.

"It therefore makes sense to work in a more integrated way across hospital and community care, reducing duplication and allowing the services to offer more consistent care across the whole of Morecambe Bay.

"We are very grateful to staff for their patience and support over the last few months as we undertake the formal transfer, we know they are being made very welcome by the University Hospitals of Morecambe Bay and wish them the very best for the future."

Aaron Cummins, Chief Executive, UHMBT, added: "We are looking forward to welcoming the staff to our Trust. It's a move which begins to make a reality of our vision of one NHS working for the public of Morecambe Bay.

"Our aim has been to make the process as smooth as possible, without disrupting the services to patients.

"Staff will retain their full terms and conditions when they integrate and we have ensured that they have a full opportunity to discuss plans on how services may develop in the future with their colleagues across the health system."

Later in the year, more community services staff will also join the UHMBT from the Blackpool Teaching Hospitals NHS Foundation Trust.