UU To Take Extra Water From Lakes
20 July 2018, 08:34 | Updated: 20 July 2018, 08:36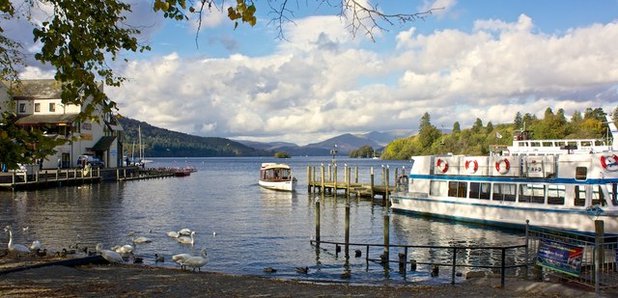 The water shortage is so severe United Utilities has asked to take more from three Lake District lakes.
It's made drought applications to use the water in Windermere, Ullswater and Ennerdale Water.
The recent dry spell's left reservoirs low and a hosepipe ban is due to come in early next month.
Jim Ratcliffe, Environment Agency Drought Manager, said: "Following the prolonged dry weather in the North West, United Utilities is asking to take more water from the lakes than the previous limit allowed which was in place to maintain levels that people enjoy, protect the environment, ecology and wildlife.
"We are currently checking whether we have all the information we need to begin to determine these applications. Any drought permit would only be issued to United Utilities after public consultation and a review of all the available hydrological data. The water resources situation could also improve if demand for water reduces or if enough rain returns to replenish supplies.
"The Environment Agency will always balance the needs of the public, businesses, industry, farmers and the environment."
Martin Padley, United Utilities Water Services Director, said: "The reducing raw water reservoir levels are not surprising given the ongoing lack of rainfall. Applying for drought permits is not a decision we have taken lightly, and we are working closely with the Environment Agency, to ensure that water supplies are protected for both customers and the environment."