Vandal Wrecks Christmas Display
27 November 2018, 08:17 | Updated: 27 November 2018, 08:19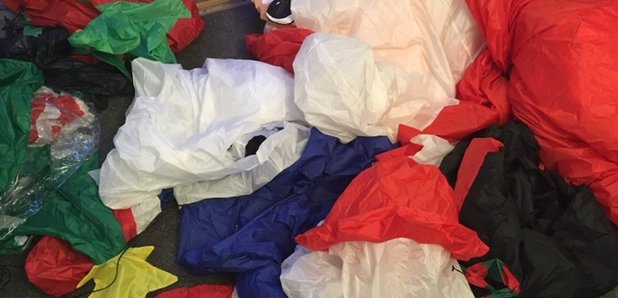 A vandal's spoiled the Christmas spirit in Morecambe - doing thousands of pounds of damage to a well-known display.
Anyone driving on Morecambe Road won't have failed to notice the Peel household - but some of their array of outdoor light-up Santas and snowmen have been wrecked.
The whole thing was caught on CCTV and the culprit's being sought.
Mum Kirsty says it's disturbing: "To think that someone had come on the drive near our door - we've seen him on CCTV with some kind of object, a knife, or whatever he's used to slash the items.
"It's quite worrying. I was a bit - not shaken up - but a bit angry, really."
The family's vowing to make it bigger and better in futre.
Kirsty said: "Just driving past just proper puts a smile on your face. Someone could've just had a really rubbish day - you see the light all glistening up and, it does, it puts a smile on your face."
She added well-wishers have been in touch: "The support, messages, comments and stuff are just so heart-touching to read.
"It's Christmas, let's spread the joy, the love and the spirit!"