Victim's Dad Wants Stalking Register
20 April 2018, 07:05 | Updated: 20 April 2018, 07:08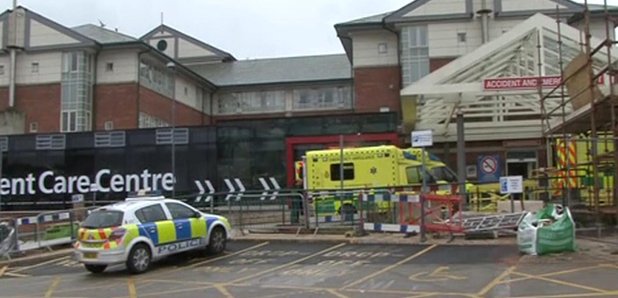 A dad who's spent years campaigning for a stalking register has told Heart he wont give up until it's taken seriously.
John Clough's daughter, Jane, was stalked and murdered in Blackpool back in 2010 by her ex.
He said: "He stalked Jane inside the relationship, and beyond. He would always ring up and say 'where are you? who are you with?' If she was out with friends he would turn up out of the blue. He would always appear. It was a sinister turn."
Johnathon Vass was already on bail for abusing and raping Jane.
8 years on, John's still hoping a stalking register could save a life: "It would work in a similar way to the sex offenders' register - that would also encompass serial perpertrators of violent or domestic abuse."
He admit's he's frustrated: "It's just taking too long. There are too many people being harmed of killed by stalkers. The stalking is not being recognised."
A week-long national campaign to raise awareness of stalking ends today.
The Suzy Lamplugh Trust campaign is supported by Cumbria Police, who are encouraging more people to report it.
Detective Inspector, Dan StQuintin said: "Becoming a victim of stalking can happen to anyone, at any time. We take any reports of stalking and harassment seriously, all reports are thoroughly investigate with appropriate support and safeguarding considered.
"Everyone has the right to live their life without fear and harassment. The nature of this type of crime is particularly distressing because the perpetrator is directly targeting a person. Stalking can have a devastating effect on a victim and their loved ones, and we will continue to work hard to bring anyone found responsible to justice.
"I would urge anyone who has concerns around stalking and harassment to report them to the police immediately."
Chief Executive of Suzy Lamplugh Trust, Rachel Griffin said: "National Stalking Awareness Week is about highlighting the prevalence of stalking in England and Wales and looking at how statutory bodies and support services can better respond to victims.
"This year we are calling on agencies to commit to making #ReportingStalking a strategic priority, to look at ways that they can better identify and manage stalking, as well as support victims in their local area.
"Suzy Lamplugh Trust runs the National Stalking Helpline. Since it was launched in 2010, we have responded to 23,000 calls and emails from people affected by stalking."