Video App Could Influence Ambulance Call
10 May 2018, 16:42 | Updated: 10 May 2018, 16:49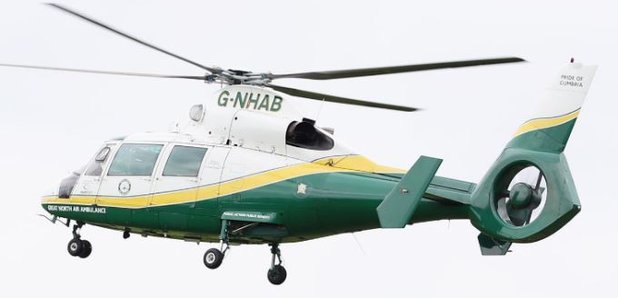 Technology to help decide whether emergency services really need to be sent to the scene of accidents, could be rolled out across England by the NHS after a successful trial here in the north west.
Video calls on smartphones could soon be used by paramedics and doctors, who would ask people who dial 999 to show them live images of the problem first.
Chris Smith, the Deputy Medical Director of the Great North Air Ambulance has used the system at his charity.
He told Heart: "It's incredibly useful for us to be able to deploy the aircraft quicker. Tieing in with improvements in technology like this is really good.
"A picture paints a thousand words. We get multiple calls every day, at the same time. So we have to identify which ones are a priority".
Not only can the system give medics time to prep' while en route, but it also helps the team decide which trips might not actually be necessary.
The system is known as "GoodSAM", and has also caught the eye of the NHS - which is thinking about using the technology right across the country.
It costs nearly £5m every year to run the North West Air Ambulance - with each call-out costing an average of £5,000.
That means that over the Bank Holiday weekend alone, the charity spent around £30,000 after six call-outs.
It's hoped video calls will help save some of that funding.
Mark Wilson's one of the people behind the technology. He said: "Everyone has a mobile phone in their pocket, which has the most amazing tech' built into it.
"Being able to access that, we can see a patient instantly and not only make appropriate decisions about what resources they need but actually provide care."
The team at the Great North Air Ambulance is pushing the idea - as it also sends an exact location to medics - to save time, as well as money.
Chris Smith told us it's been a revelation to him - and wholeheartedly agress with a full NHS roll-out, adding: "It's taken me by surprise about how efficient it is.
"It's very difficult to speak to somebody on the phone who may be distressed and trying to find out how injured that person is, is very hard.
"So, being able to use the app and to see an image of the patient at the scene is really really useful."