Volunteers Needed For Great North Swim
23 May 2018, 11:14 | Updated: 23 May 2018, 11:17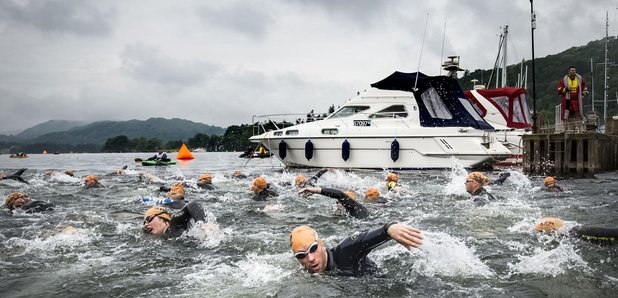 Volunteers are needed to make sure next month's Great North Swim on Windermere runs smoothly - at its brand new location.
People are being asked to give up some of their time to act as Event Stewards between the 8th and 10th of June.
10,000 people are expected to take a dip at the open water gala.
Beth Kennedy, Volunteers Team Leader, said: "The Great North Swim is a fantastic event which draws crowds from across the country.
"We're looking for people who would like to join our team of volunteers for a few hours on one or more of the swim days, to help us give visitors and attendees a warm welcome to the Lake District."
For the first time, the swim will be hosted at the Lake District Visitor Centre, Brockhole. Since it began, its usual home has been at the Low Wood Marina.
Beth added: "This is an exciting opportunity to be part of one of the biggest and most exciting events in the Lake District and the biggest open water swimming event in the UK.
"You'll be helping to support swimmers and spectators alike to have an amazing day to remember."
The deadline for applications to be a Volunteer Event Steward is 31 May.
To find out more, head
here
or call Beth on 01539 792606.
The debut event was held in the summer of 2008 and among the swimmers were Team GB's Olympic swimmers Cassie Patten, Keri-Ann Payne, David Davis and Mark Foster.