Website To Help Cumbria Get Winter Ready
3 December 2018, 09:17 | Updated: 3 December 2018, 09:18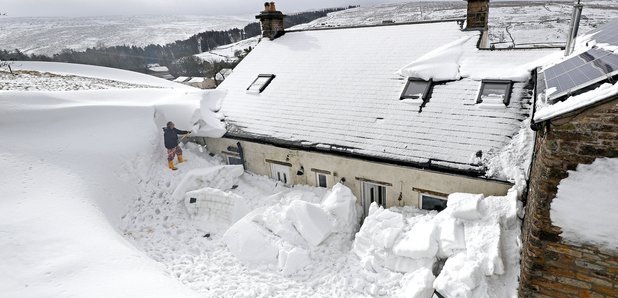 Cumbrians are being asked to get "winter ready".
The County Council's made a website with advice on emergency planning, winter travel, and staying healthy.
Recent winters have seen the "Beast from the East" and Storm Desmond.
Councillor Keith Little, Cumbria County Council Cabinet member for Highways and Transport, said: "Severe winter weather can have a huge impact on communities in Cumbria, as we saw with the Beast from the East snow storms last winter and the devastating floods in 2015. It's important we take some simple steps to prepare for winter, from getting a flu jab to checking over your vehicle.
"The county council is no different and we're ready to tackle whatever the weather throws at us this winter. For example, more than 2,000 of our staff have now had a flu vaccination, which helps protect frontline staff and ensures they can't unwittingly give flu to vulnerable service users they take care of. We're also geared up to keep the county moving this winter – we've stockpiled 24,000 tonnes of rock salt and our fleet of 38 gritters are on standby day and night to treat priority roads and keep the travelling public safe.
"We have once again been working with our partners to launch a Winter Ready campaign which includes a dedicated website to provide a one-stop source of information and advice to help residents and businesses prepare for winter.
"The campaign has been well received in the county over the last two winters and we have now updated and refreshed the website. We will also be promoting this key information to people through our social media platforms, which can play a key role in helping us keep people informed and up to date."
For more information, visit the dedicated website www.cumbriawinterready.org.uk