WGH Maternity Unit Gets 75k Boost
25 October 2018, 10:10 | Updated: 25 October 2018, 10:12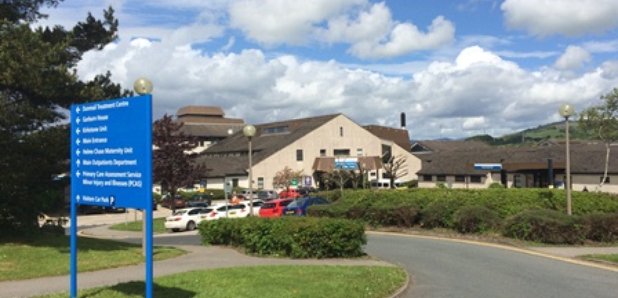 Mums-to-be will soon get to use a new infant feeding room and 'community hub' at Helme Chase in Kendal.
The maternity unit at Westmorland General is getting a £75,000 makeover - with a room set aside for specialist clinics too.
Helme Chase Maternity Unit will gain four refreshed rooms previously used for storage. These include a new 'community hub', an infant feeding room, a specialist clinic room and modernised office space.
Mandy Placket, Community Matron, said: "This refurbishment will have really positive benefits for both our service users and staff.
"We have plans to develop Helme Chase Maternity Unit into a Community hub where mums, babies and families can receive care and support. We will be able to offer parent education, infant feeding support and introduce activities such as hypnobirthing sessions and yoga.
"The refurbishment of the office space will improve the working environment for our staff and improve the opportunities for collaborative, multidisciplinary working with our partners and local third sector organisations."
The WGH Day Surgery Unit will gain new single rooms, chair spaces and a dedicated area for Ophthalmology patients.
Debbie Collins, Day Surgery Ward Manager, said: "We are really excited about this investment as it will hugely improve the environment for all our patients and staff on the unit.
"The private rooms will help our patients to feel at ease during their time with us, and the extra chair space will make it much easier for both patients and staff to be comfortable and move more freely around the unit.
"As we see quite a high number of Ophthalmology patients every month, having a dedicated consultation area for this will be a great addition to the unit and will ultimately help to improve the experience that these patients have when visiting the hospital – something we are always striving for."
Tim Farron, Westmorland and Lonsdale MP, said: "At a time when budgets continue to be tight, I'm really pleased to see Morecambe Bay Trust putting patients first and investing in our local hospital.
"The Day Surgery and Helme Chase are both well used and massively important to local people, so these upgrades are really welcome news."
The work is due to start on Monday 29th October 2018, and continue for 5 weeks. All services in both Day Surgery and Helme Chase Maternity Unit will continue as normal throughout the project.