Woman And Children Saved From Mud
22 October 2018, 08:32 | Updated: 22 October 2018, 08:33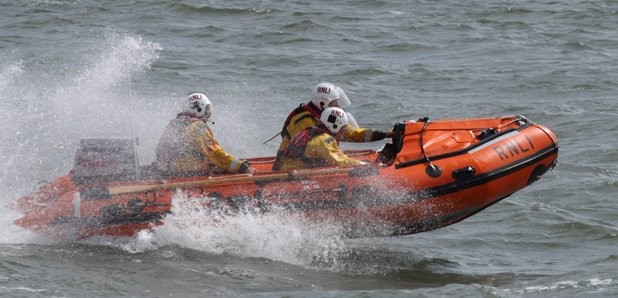 A woman and three children needed saving after getting stuck in mud in the estuary of the River Keer.
Coastguard, firefighters and Morecambe RNLI were involved in the rescue near Warton on Saturday afternoon.
A statement from Morecambe RNLI read: "At 3.30pm on Saturday 20 October 2018, HM Coastguard requested Morecambe's RNLI volunteer lifeboat crew to go to the assistance of local coastguards and firefighters from Lancashire Fire and Rescue Service who were working to free a woman and 3 children trapped in the mud in the vicinity of the River Keer estuary near Warton.
"The inshore rescue hovercraft was quickly launched and proceeded to the scene where they assisted in digging the woman out of the mud before transporting her to shore and into the care of a waiting ambulance crew; the 3 children having been freed before their arrival."