Woman Loses £320,000 In Phone Scam
31 March 2018, 07:04 | Updated: 31 March 2018, 07:09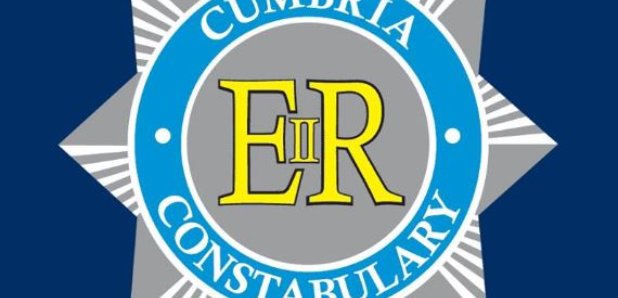 Cumbria Police is working to stop elderly people falling victim to telephone scams, after 21 cases have been reported in the last year alone.
The cons involve getting people to give up their bank details, withdraw large sums of cash, or buy up iTunes vouchers.
One Cumbrian victim, a woman in her 80s, was defrauded out of more than £320,000 after a fraudster persuaded her to move money as part of a so-called 'investment'.
Her daughter, who wishes to remain anonymous, described the scammers as 'unscrupulous individuals'.
She said: "My parents were both fiercely independent with their own financial affairs, and I had no reason to doubt their capabilities regarding such matters, but my father passed away a number of years ago, leaving my mother in sole charge.
"The first sign that things weren't quite right was when the financial advisor called me to say my mother had moved some money out of an account he had set up for her, so I questioned her about it.
"She said it was being done through the bank, but in fact, this money was going to a cold caller who had rung a number of times and befriended my mother, making out he was part of a large financial firm in London.
"He rang numerous times for a chat, and bolstered his background story, persuading her to invest in his company to earn far more than she was getting. She transferred the money in several lump sums.
"The most upsetting thing about it all is that my parents have worked hard all their lives to save and invest their money, not only them, but previous generations throughout the years. It's a life changing amount of money that has gone, and I've been told that there are other elderly people throughout the country who have succumbed to these evil people."
Detective Sergeant Stephanie Goulding said: "For those who are familiar with the use of iTunes vouchers, you may think that you would be able to detect such a scam quite easily.
"However, these fraudsters can be extremely intimidating and convincing and many of those in their 70s and 80s would never have heard of iTunes vouchers, so have no understanding that they are not a legitimate way to pay off debt.
"We ask that friends and family speak to their relatives and neighbours to make them aware that this is happening."
iTunes released a statement saying: "It's important to know that iTunes Gift Cards can be used only to purchase goods and services on the iTunes Store, App Store, iBooks Store, or for an Apple Music membership.
"If you're approached to use the cards for payment outside of the iTunes Store, App Store, iBooks Store, or Apple Music, you could very likely be the target of a scam.
"Please do not ever provide the numbers on the back of the card to someone you do not know. Once those numbers are provided to the scammers, the funds on the card will likely be spent before you are able to contact Apple or law enforcement".
Cumbria Police and Crime Commissioner Peter McCall added: "I can't emphasise enough the importance of getting this message out. Sadly, too many people are still falling prey to the scammers.
"Very often those affected are the elderly and vulnerable, which is despicable, and I am determined we must pursue the perpetrators robustly. However, we are now seeing more sophisticated and convincing scams, and anyone would be forgiven for falling for them.
"That is why we really must all remain vigilant."