Woman Rescued From Landslide Site
30 April 2018, 11:23 | Updated: 30 April 2018, 11:26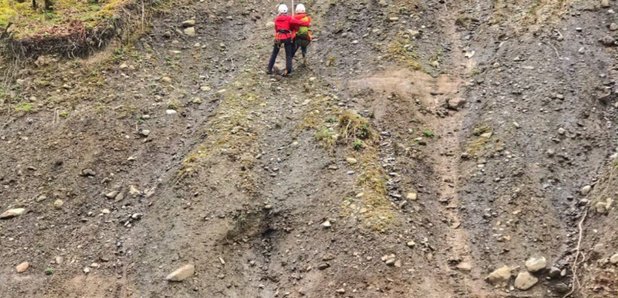 A woman has been rescued from steep ground near the storm-damaged path linking Kewsick to Threlkeld.
A dramatic photo has been released of the rescue last week, when the 21 year old was saved from the site of a landslide.
Her dog was also saved by the of the Keswick Mountain Rescue Team.
A team spokesperson said she found herself in trouble after wandering along the riverbank onto steep loose ground at the sight of the landslide on a meander of the River Greta.
11 team members were involved in the rescue - the team's 38th mission of 2018.