World Heritage Anniversary For Lakes
9 July 2018, 06:33 | Updated: 9 July 2018, 06:36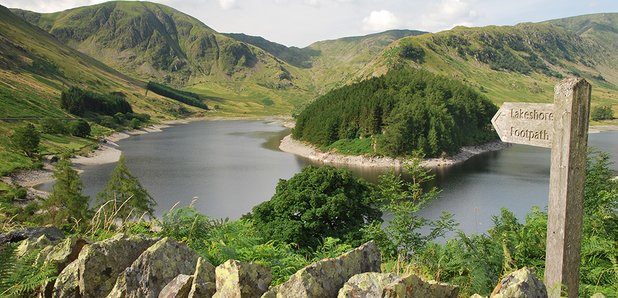 It's a year since the Lake District was given World Heritage site status.
UNESCO granted protection to the National Park after more than 30 years of lobbying by locals.
They praised it's beauty, farming and inspiration it'd given artists and writers.
It puts the destination on a par with the Grand Canyon or Taj Mahal.
Just last week, Cumbria Tourism was granted £250,000 to market the Lakes to America and Ireland - using World Heritage status to pull them in.
Managing Director, Gill Haigh, sais: "World Heritage status has huge resonance with overseas markets and it's been shown that many international visitors treat World Heritage Sites as 'must dos' as they travel around the globe.
"It's great timing with the imminent opening of Carlisle Lake District Airport, as well as new routes coming into Manchester, Liverpool and Newcastle.
"With two World Heritage Sites in the county [Hadrian's Wall is the other], we feel we are perfectly placed to up the ante both for Cumbria and our Northern neighbours on the global stage."
However, some aren't happy at such commercialisation of the National Park.
Lord Clark of Windermere recently told a Friends of the Lakes District meeting: "World Heritage Status is seen by many influential people in the national park as an opportunity, not to keep the area beautiful, but to make money. And I think that is a real, real problem."