9-year-old caught playing chicken with trains
3 October 2018, 13:32 | Updated: 3 October 2018, 17:10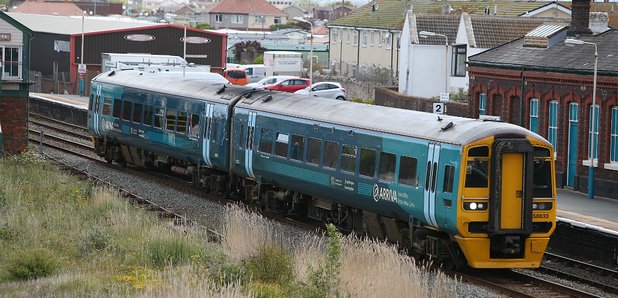 Transport police have issued a warning to parents as a 9-year-old has been caught playing chicken on railway tracks in Llandudno.
Officers were called to the tracks on Monday after someone spotted children trespassing on the tracks.
They found three children there, including a nine-year-old boy who'd run out in front of a train.
None of the children were injured, but the British Transport Police say it could have ended very differently.
Sergeant Ian McMahon, from British Transport Police, said: "Time after time, we receive reports of youngsters trespassing on the railway, whether to take a shortcut or just out of curiosity.
"Whatever the reason, the potential for serious harm remains and, unfortunately, we have seen the tragic consequences where young people have lost their lives.
"I cannot emphasise strongly enough the dangers associated with these types of incidents.
"I would appeal for parents to lend a hand and play their part in making sure the message reaches the right people.
"We do not want to have to tell any family that their son or daughter will not be coming home.
"The message is simple - stay safe and stay off the tracks."
Anyone who sees children trespassing can contact the British Transport Police on 0800 40 50 40 or text 61016.