Battery warning after North Wales fire
18 November 2016, 11:24 | Updated: 19 November 2016, 11:56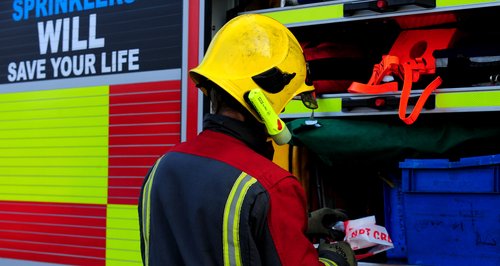 North Wales Fire and Rescue Service has issued a warning about phone chargers after an overheated battery almost destroyed a house in Gwynedd.
Firefighters from Porthmadog and Harlech were called to the fire in Morfa Bychan on 15th November.
They say the fire was started by a battery in a mobile phone that overheated. The fire completely destroyed a bedroom, and there was severe smoke damage to the rest of the house.
Stuart Millington, Senior Fire Safety Manager, said: "This incident highlights how quickly a fire can spread.
"Our advice is only to purchase chargers from a reputable source.
"Turn chargers off and unplug them before you go to bed and never leave items on charge or unattended for long periods.
"You should always charge your phone on a hard surface. Do not charge it on bedding or any combustible surface.
"Make sure you have a working smoke alarm installed in your property and test it weekly."