Extremely rare lobster saved from cooking pot
27 April 2017, 11:52 | Updated: 27 April 2017, 11:58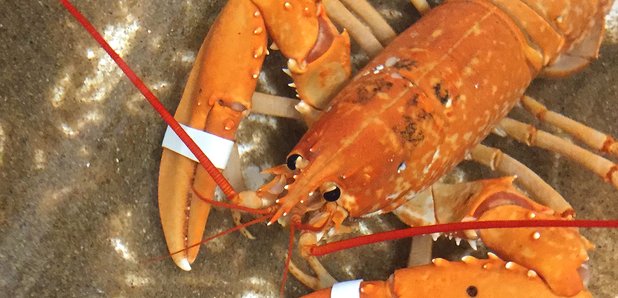 An eagle eyed chef from Anglesey has saved one of the world's rarest lobsters from being cooked.
Tristan Wood from The Lobster Pot in Church Bay recognised the rare bright orange catch, which has only a one in a thirty million chance of being caught.
"As soon as I saw this amazing female in the lobster catch, she stood out from all the other lobsters, and I knew she was unique and I had to save her from the pot! This is the first time I have seen a bright orange individual like this one."
Tristan contacted the Anglesey Sea Zoo, in Brynsiencyn, which runs a conservation and breeding programme. They say it's the first time anyone at the Sea Zoo has ever seen a common lobster in the bright orange form.
The only colour thought to be rarer than the bright orange lobster is the albino lobster; the odds of catching it are thought to be 1 in 100 million.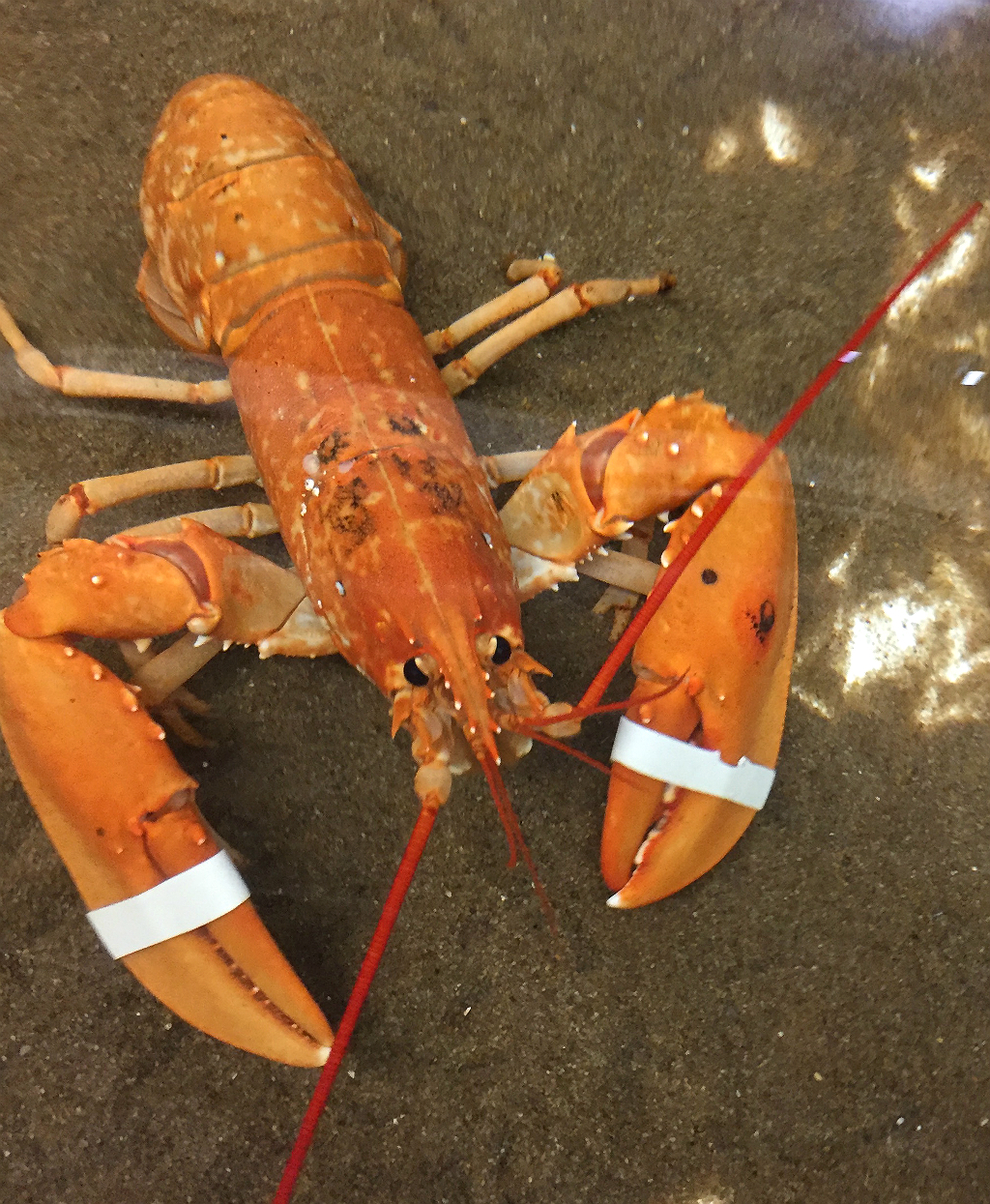 Frankie Hobro, from the Sea Zoo, said: "This is an incredibly exciting addition to our ongoing captive breeding and conservation programme in the Lobster Hatchery of Wales, and for research into the Common Lobster, particularly as this individual is a female carrying eggs.
"We are eagerly anticipating the release of her larvae to see if they are also as orange as the female, and to see as the juveniles develop and grow, if any of them are bright orange.
"It will be very interesting to see if the adult female remains the same orange colour when she next moults, as our experience shows that the vivid blue coloured lobsters can change their colour through moulting."