Paedophile North Wales Police chief dies in prison
15 December 2016, 17:13 | Updated: 15 December 2016, 17:17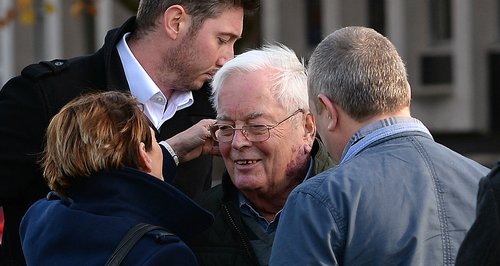 Former North Wales police Superintendent, Gordon Anglesea has died, just weeks after being convicted and jailed for child abuse.
Anglesea escaped justice for 30 years but has died less than two months into his 12-year jail term.
The 79-year-old from Colwyn Bay was sentenced at Mold Crown Court in November for four counts of indecent assault against two boys in the 1980s.
The court was told Anglesea used his position to molest his two victims, while running a "naughty boy school'' in Wrexham.
But the father-of-five served just 41 days before his death on Thursday.
A Prison Service spokesman said: "HMP Rye Hill prisoner Gordon Anglesea died in hospital on Thursday.
"As with all deaths in custody, the independent Prisons and Probation Ombudsman will investigate."
Anglesea had protested his innocence and had instructed solicitors to launch an appeal against his convictions.
He suggested he was a victim of a post-Jimmy Savile "witch hunt'' by people conspiring to make compensation claims.
The defendant started his police career in 1957 in Cheshire after serving in the Royal Air Force.
Anglesea enjoyed retirement for more than 20 years before being arrested in 2013.