Plans for £3m makeover of Caernarfon Castle
10 November 2018, 11:34 | Updated: 10 November 2018, 11:38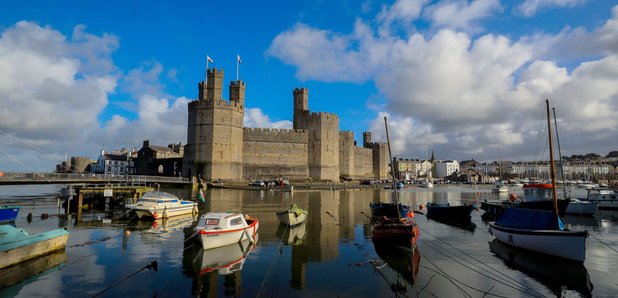 A £3.3m plan has been unveiled to attract more visitors to Caernarfon Castle.
The heritage body, Cadw, is proposing to improve access to the upper parts of the castle for people with mobility issues with a new lift to a viewing deck at the King's Gate.
There are also plans for conversation works at the castle and to attract visitors with virtual reality exhibits.
Minister for Culture, Tourism and Sport Lord Elis-Thomas said: "Caernarfon Castle is a hugely significant attraction, one of the most well-known castles in the UK and it is recognised internationally.
"This project is focussed on enhancing this world class offer. We want to drive up visitor numbers for the monument and of course Caernarfon town by making it more accessible to a much wider audience.
"If we are genuinely to break down barriers, our sites need to be more accessible, relevant and enjoyable. We must continue work on maximising access for those with mobility difficulties.
"We have made great progress with the access bridges at Caernarfon and Harlech - we now want to build on this by providing better access to the higher levels of some of our castles, such as Caernarfon, but in a way that is sympathetic to their historic character."