Tributes a year after North Wales ambulance crash
28 April 2017, 08:42 | Updated: 28 April 2017, 09:40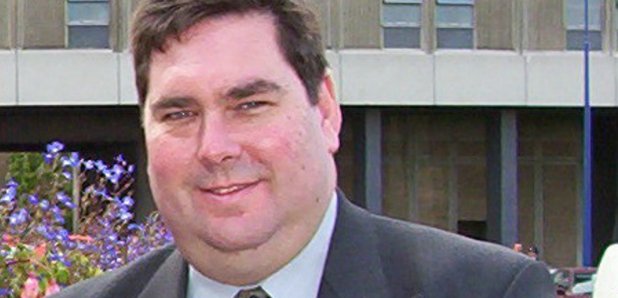 Ambulance crews in North Wales are marking the first anniversary of a crash which killed an ambulance driver and left two colleagues with serious injuries.
John Clift was driving a patient transport vehicle which was involved in a crash with another ambulance on the A499 at Y Ffôr, Pwllheli.
Two of his colleagues were seriously injured in the crash, and an inquest found John had suffered a heart attack.
A memorial bench will be unveiled at Pwllheli ambulance station and an ambulance at the station will be named in his honour.
Darron Dupre, ambulance organiser for UNISON Cymru/Wales said: "These people do vital jobs for our community and today we mourn John and remember seriously injured colleagues and celebrate their public service helping patients in Wales.
"We offer our solidarity and support to their families at this harrowing time."
Tributes were paid after John's death where he was described as "popular and well-liked".
Wayne Davies from the Welsh Ambulance Service said: "John was a reliable and trustworthy individual, who was truly one of the team.
"He will be sadly missed by all of his colleagues in Pwllheli and the wider Welsh Ambulance Service family."
Bleddyn Roberts, a Paramedic in Pwllheli said: "John was a well-liked and respected colleague who we'd known for many years before he joined the ambulance service because he was a firefighter in Pwllheli.
"Over the years, John helped hundreds if not thousands of people in his role in the Patient Care Service, and was best known for his dry sense of humour and always being in good spirits.
"His death has hit us really hard, and we all will miss him terribly."