Tributes to young driver killed in Powys crash
28 September 2018, 11:38 | Updated: 28 September 2018, 12:02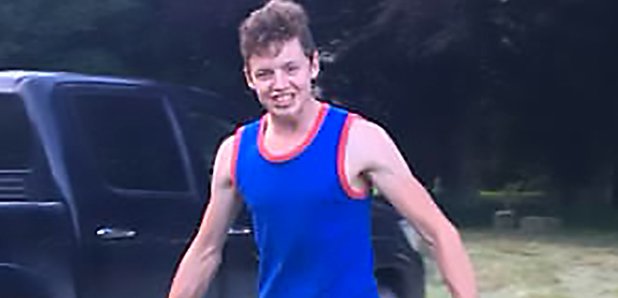 Tributes are being paid to a young man from Powys who died after crashing less than a mile away from his home.
Ryan Roberts had dropped off his friends from a night out in Oswestry on Saturday, and was driving home to Llanwddyn when he crashed near Lake Vyrnwy.
The 18-year-old's car come off the road and hit a tree close to his family's house.
Ryan's dad John is Head Game Keeper on the Lake Vyrnwy Estate, and his parents have paid tribute to him.
"Growing up where he did, Ryan learned the art of game keeping at the hands of his father, and was a true countryman at heart.
"He attended Llanfyllin School, leaving at 16 when he attended college, studying engineering.
"The call of the countryside, however, proved too much and he went back to what he loved, taking a job as a game keeper on the Tyn Twll shoot in Llanarmon D.C.
"Having been given responsibility at such a young age, he was very excited by the imminent start of his first shooting season.
"Ryan was a much-loved son, grandson, brother and boyfriend.
"He was his own man; mischievous, cheeky yet kind, with a wicked sense of humour.
"He had a wide circle of friends, some 130 of whom attended an informal memorial evening just two days after the accident, which was a great comfort for the family.
"The funeral arrangements are yet to be made.
"A memorial fund in the name of Ryan Roberts will be set up. This will benefit the Gamekeepers Welfare Trust and the Welsh Air Ambulance."
The family have asked for peace and privacy at this sad and difficult time.