Tumble dryer warning after fatal flat fire
2 September 2017, 06:24 | Updated: 2 September 2017, 07:31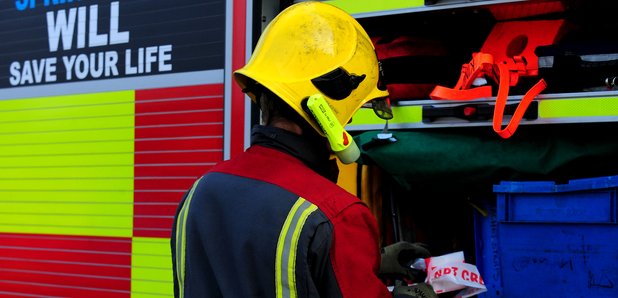 North Wales Fire service have issued a warning about the risks of tumble dryers after a fatal house fire.
An inquest has found the fire, in two men died in a flat in Llanrwst, was started by a faulty dryer.
19-year-old Bernard Hender, and 39-year-old Douglas McTavish both died after fire crews were called to the first floor flat on Ancaster Square in 2014. A third man, Gary Lloyd Jones, 48, managed to escape.
The inquest at Abergele Town Hall heard Bernard had been out for a meal with his partner Gary, and found Doug was in bed when they returned.
When Garry up next month, he found the flat filled with smoke and flames coming from the tumble dryer.
Garry escaped and raised the alarm, but Doug and Bernard couldn't find a way out.
Assistant Coroner David Lewis says an electrical fault in the door of the Hotpoint appliance was the most likely cause.
Speaking after the inquest, Paul Jenkinson from North Wales Fire and Rescue Service said:
"I would once again like to convey our condolences and deepest sympathy to the friends and families involved in this tragic incident. Sadly, this incident demonstrated that fire can strike anyone at any time.
"The conclusion of this inquest has highlighted concerns surrounding the safety of tumble dryers.
"Our statistics show that we are called to deal with fires involving tumble dryers on average between two and three times a month.
"Our advice is to follow the manufacturer instructions such as cleaning the filter, and not overloading the machine, and not putting the machine on when you are in bed or not at home".
Thomas Jervis, solicitor at law firm Leigh Day, who represented the families said: "There is clearly a serious safety risk in relation to the manufacture and regulation of white goods in this country.
"We urge the Government to implement the actions that were called for last month by the London Fire Brigade."
The coroner will be writing to Whirlpool about his concerns.