Dress LOUD for Make Some Noise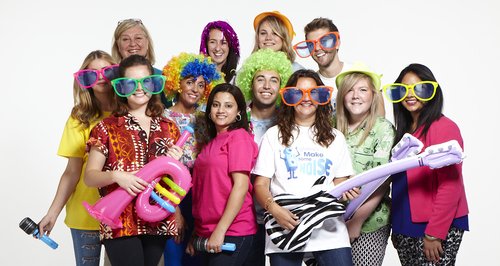 'Make Some Noise Day' is on Thursday 8th October and we want YOU to get involved and help us raise funds for children and young people across North & Mid Wales!
There's an easy way for you to raise some cash to help young people whose lives have been affected by illness, disability, bereavement or a lack of opportunity.
As its Make Some Noise Day, simply wear something LOUD to your workplace school or organisation! It could be a nice pair of bright socks, a bright shirt or the loudest hat you can find, it's an easy way to mark the special day and help raise money! Everyone who wears something loud simply brings in a donation and it's collected by you or a nominated colleague.
Let us know below that you're taking part and we'll mention you on Heart, plus you may get a visit from Spence & Rachael or Oli and our Heart Angels on the day….
Thank you!