Wales, we're here for you!
20 March 2020, 15:51 | Updated: 30 March 2020, 15:17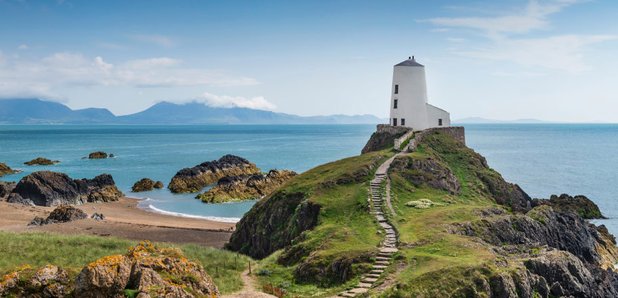 Here at Heart North and Mid Wales we are committed to helping you Turn up the Feel Good!
We also know how important it is to help each other during challenging times.
Take a look at the information on services available across North and Mid Wales, including links to support groups and top tips for re-adjusting to working from home.
SERVICES
Advice if you're anxious - If you are feeling anxious about Coronavirus, visit mind.org for advice to take care of your mental wellbeing.
Advice on protecting your mental health during this pandemic.
Advice from youngminds.org for young people who are anxious about Coronavirus.
General NHS advice for helping children dealing with anxiety.
More advice from youngminds.org for talking to children about Coronavirus.
Let your pharmacy help you;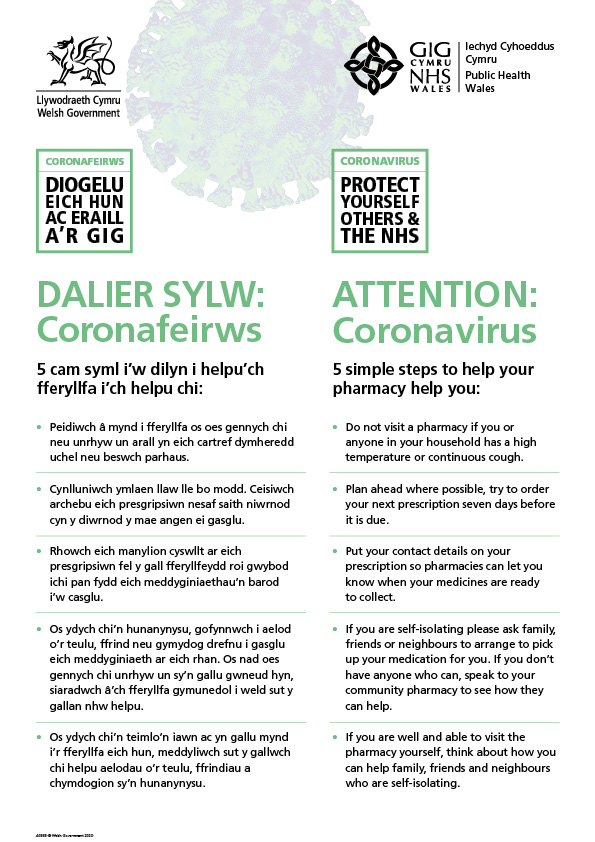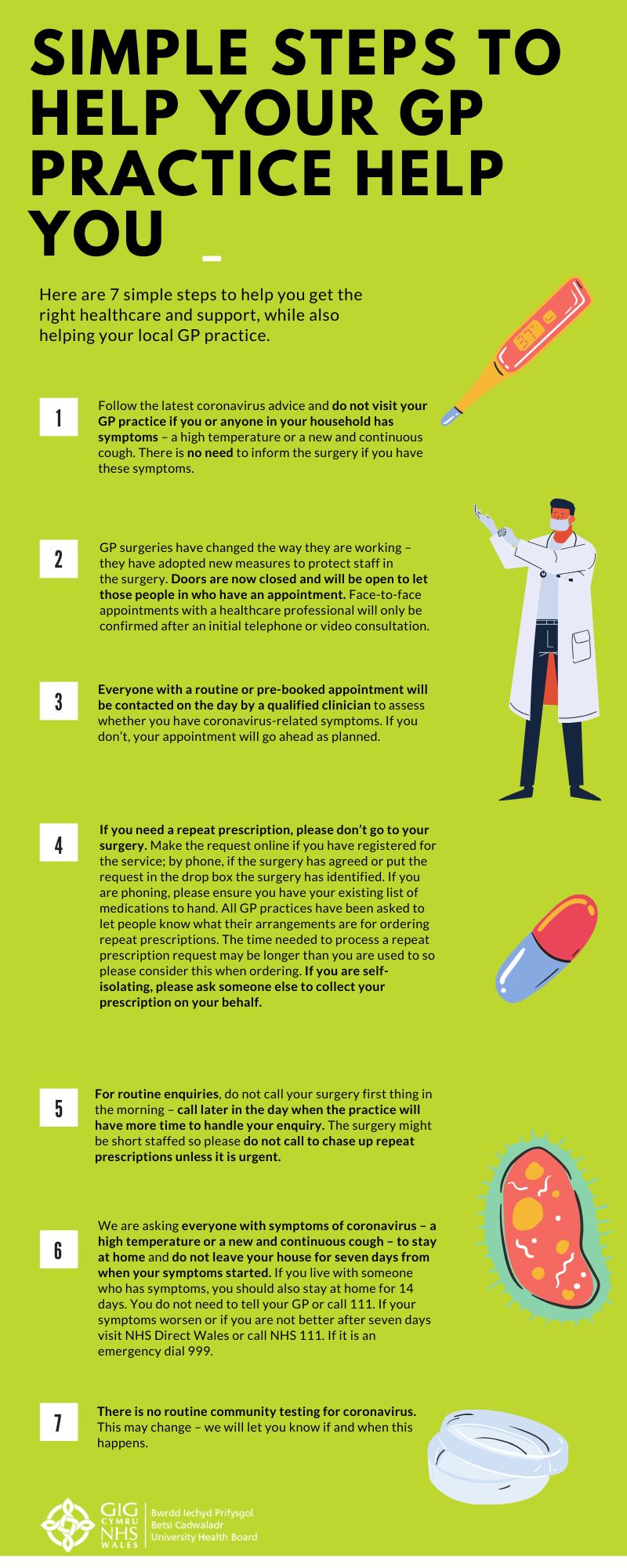 The latest public NHS information HERE
The latest Government advice HERE
The following information is brought to you from Public Health Wales.
The single most important action we can all take, in fighting coronavirus, is to stay at home in order to protect the NHS and save lives.
When we reduce our day-to-day contact with other people, we will reduce the spread of the infection. That is why the government has introduced three new measures.
Requiring people to stay at home, except for very limited purposes.
Closing certain businesses and venues.
Stopping all gatherings of more than two people in public.
Every person in the UK must comply with these new measures, which came into effect on Monday 23 March. The relevant authorities, including the police, have been given the powers to enforce them – including through fines and dispersing gatherings.
The government will look again at these measures after three weeks, and relax them if the evidence shows this is possible.
1. Staying at home
You should only leave the house for very limited purposes:
shopping for basic necessities, for example food and medicine, which must be as infrequent as possible.
one form of exercise a day, for example a run, walk, or cycle - alone or with members of your household.
any medical need, including to donate blood, avoid or escape risk of injury or harm, or to provide care or to help a vulnerable person.
travelling for work purposes, but only where you cannot work from home.
These reasons are exceptions - even when doing these activities, you should be minimising time spent outside of the home and ensuring you are 2 metres apart from anyone outside of your household.
These measures must be followed by everyone. Separate advice is available for individuals or households who are isolating, and for the most vulnerable who need to be shielded. Where parents do not live in the same household, children under 18 can be moved between their parents' homes.
The Government has also identified a number of critical workers whose children can still go to school or their childcare provider. This critical worker definition does not affect whether or not you can travel to work - if you are not a critical worker, you may still travel to work provided you cannot work from home.
Critical workers and parents of vulnerable children may leave the house to take children to and from school or their childcare provider.
Other critical public services – such as social services, support for victims, support provided by the Department for Work and Pensions, or the justice system – should be provided and accessed remotely whenever possible, but you can leave the house to access them when physical attendance is absolutely necessary. House moves should be delayed unless moving is unavoidable.
For latest updates click here: https://phw.nhs.wales/topics/latest-information-on-novel-coronavirus-covid-19/
Council Info
Wrexham City Council: https://www.wrexham.gov.uk/
Denbigshire: https://www.denbighshire.gov.uk/en/resident/home.aspx
Aberystwyth: https://www.aberystwyth.gov.uk/en/
Mold: http://www.moldtowncouncil.org.uk/Mold-land/Default.aspx
Conwy: https://www.conwy.gov.uk/
Flintshire: https://www.flintshire.gov.uk/
Anglesey: https://www.anglesey.gov.uk/Cyngor-Sir-Ynys-M%C3%B4n-Isle-of-Anglesey-County-Council.aspx
Across Wales thousands join groups to help people self-isolating due to the Coronavirus outbreak.
Good neighbours in cities, towns and villages throughout Wales have been the driving force behind the pages created on Facebook.
Facebook Communities
Wrexham: https://www.facebook.com/groups/2922926727729058/
Rhyl and surrounding: https://www.facebook.com/groups/260916214913700/
Anglesey: https://www.facebook.com/groups/205528177434085
Llandudno and surrounding: https://www.facebook.com/groups/238519040636439/
Please note Heart is not responsible for the content of these Facebook groups.
If you know of any others or of any great efforts in your community, let us know by tweeting @heartnorthwales.
Find a food bank
https://www.trusselltrust.org/get-help/find-a-foodbank/
Transport advice from Traveline Cymru: https://www.traveline.cymru/coronavirus/
Exercising from home advice: https://www.walesonline.co.uk/news/uk-news/best-ways-home-workout-17966460
TOP TIPS FOR WORKING FROM HOME
1. Maintain Regular Hours
2. Create A Morning Routine
3. Set Ground Rules For People In Your Space
4. Schedule Breaks
5. Take Breaks In Their Entirety
6. Get Some Fresh Air
7. Don't Hesitate To Ask For What You Need
8. Keep A Dedicated Workspace
9. Use the VPN
10. Socialise with Colleagues
11. 'Show Up' To Meetings and Be Heard
12. Find Time For Training Opportunities
13. Over Communicate
14. Be Positive
15. Don't Be Too Hard On Yourself
16. End Your Day With A Routine