Win Tickets For You and 3 Friends To Llanfest 2018 with headlining acts, Kaiser Chiefs, Hoosiers and Toploader!
11 May 2018, 10:29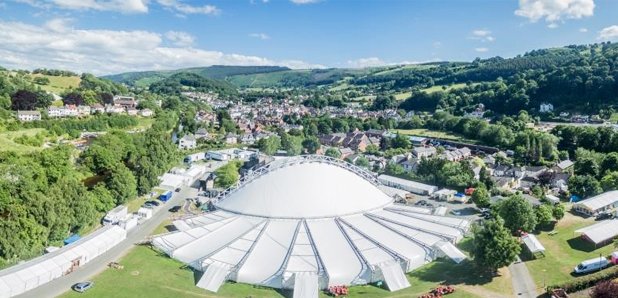 Llangollen International Music Eisteddfod features six days of the best music and folk dance, and the whole world in one place!
Every summer since 1947 Llangollen has staged one of the world's most inspirational cultural festivals.
Each year around 4,000 performers and as many as 50,000 visitors converge on this beautiful small Welsh town and its International Pavilion; to sing and dance in a unique combination of competition, performance, and international peace and friendship.

Its competitions climax with the prestigious 'Choir of the World', which determines the best overall choir of the event.
The week will culminate with Llanfest on Sunday 8th July.
About Llanfest 2018:
Multi-platinum English indie pop legends Kaiser Chiefs have announced their headline appearance at Llanfest 2018, the finale party of the Llangollen International Musical Eisteddfod, on Sunday 8th July in Llangollen, North Wales.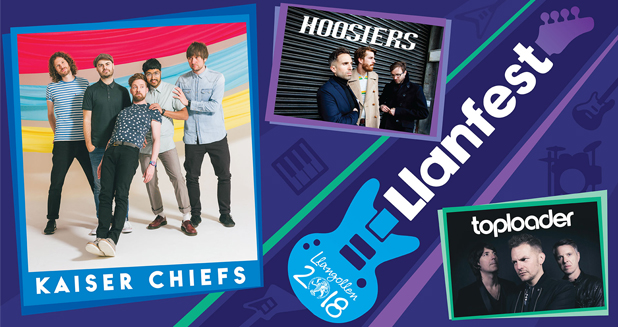 They will be joined by renowned pop rock band, The Hoosiers and nineties icons, Toploader.
Llanfest was launched in 2011 to introduce the event to new audiences and attract festival goers from across the country. The announcement of the Kaiser Chiefs 2018 appearance follows the huge success of legendary Welsh band Manic Street Preachers, who raised the roof of the pavilion at the festival finale last year.


Click here to find out more information about Llanfest 2018
To be in with a chance of winning, just complete the entry form below: