1 million bus lane fines issued a year
4 April 2018, 05:47 | Updated: 4 April 2018, 05:51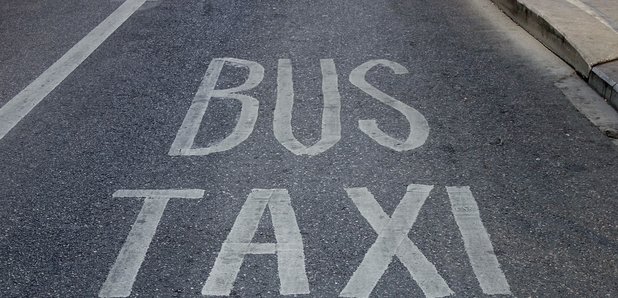 More than one million fines are handed out to drivers caught in city bus lanes every year, new figures show.
The total cost of the penalty charge notices (PCNs) is at least £68 million, according to RAC research.
The number of PCNs issued for bus lane misuse annually rose 5% from 2015 to 2017, reaching 1.13 million, the motoring firm said.
Some 994,000 fines were issued in London between 2015 and 2017, responses to a Freedom of Information request revealed.
Outside the capital, Manchester City Council issued the most PCNs with 353,000.
This was narrowly ahead of Glasgow (339,000), followed by Cardiff (268,000), Bradford (209,000) and Nottingham (195,000).
The lowest fine is believed to be £60, but it can reach £160 in London.
RAC spokesman Simon Williams called for improved signage and the introduction of "smart bus lanes" which can be used by all vehicles when traffic is light.
He said: "Bus lanes have a vital role to play in ensuring the reliability of public transport as they help to keep our urban areas moving.
"But the sheer quantity of fines - more than a million every year - suggests something is awry and we don't believe the vast majority are knowingly breaking the rules.
"While there is clearly no defence for deliberately driving in a bus lane, we believe more can be done to make it obvious to drivers when they can and can't drive in one."
A Local Government Association spokesman said: "Councils make no apologies for enforcing the law to ensure the smooth running of bus services.
"If any motorist believes they have been fined unfairly, then they have the right to appeal against it.
"The fact that more than 99% of bus lanes fines are not appealed clearly shows that the overwhelming majority of people who are ticketed accept that they have broken the rules."