Apology for toddler's hospital death
4 September 2018, 15:14 | Updated: 4 September 2018, 15:22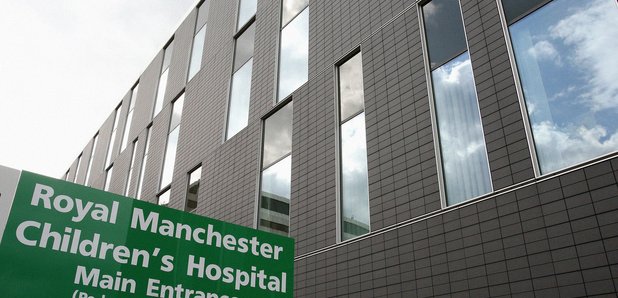 A hospital consultant apologised to the family of a toddler who died after waiting three days for an operation, an inquest has heard.
Kayden Urmston-Bancroft, aged 20 months, was admitted to the Royal Manchester Children's Hospital on April 12, 2016, and needed surgery for a diaphragmatic hernia, the inquest at Manchester Town Hall heard on Tuesday.
But he suffered a cardiac arrest on April 15, while still waiting for the operation, and died two days later.
The coroner's court heard Kayden, from Stockport, had been transferred from Stepping Hill Hospital and placed on a list of patients requiring emergency surgery.
His medical notes said there was no bed available in the hospital's high dependency unit (HDU), so he was not able to have the operation.
The notes said his mother Shannon Bancroft was "very upset" at the delay, but recorded that she was told by his consultant that Kayden remained well.
Notes from before he suffered the cardiac arrest stated a HDU bed had been taken by another emergency.
Jigna Sheth, a paediatric consultant surgeon at the hospital, told the court she had said sorry to the family after his death.
She said: "I remember feeling devastated for them and I apologised that it hadn't been sooner, given the situation we found ourselves in.
"I think it goes without saying that had he had his surgery, when he was well, we would have expected a good outcome."
The inquest was told Ms Sheth was the on-call consultant on April 15, but when a space in theatre became free at about 8pm she allocated it to a patient who needed an operation on their appendix.
She said she was not the consultant with overall responsibility for Kayden, but she had received a handover email on Friday from Mohamed Shoukry, the consultant who was caring for the toddler, which had not raised any issues.
She said the patient who took the theatre place was in an unstable condition, and added: "Kayden's stability had not been brought to my attention."
She said: "If he was being seen by somebody who was able to make clinical decisions then they are able to, if they feel it is appropriate, have him facilitated in a more extraordinary way than routine."
The inquest is expected to continue until Thursday.