Arena Bomber's Brother To Be Extradited
15 November 2018, 15:18 | Updated: 15 November 2018, 15:23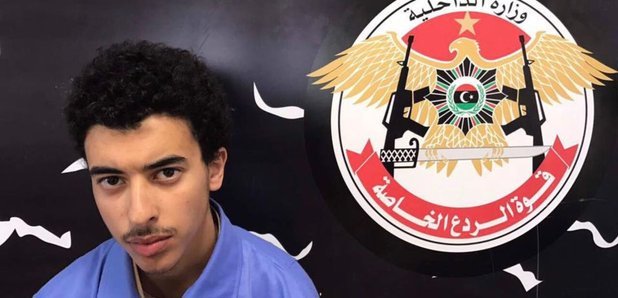 Mr Fayez al-Sarraj said it was "only a matter of time" before Libyan officials working with British authorities completed the move.
"I think from here to the end of this year we will finish all the legal procedures in Libya," he told the BBC in Italy.
"We are fully cooperating because we understand the suffering of the families of the victims of this terrorist attack.
"We as Libyans also suffer here in Libya from attacks. So the subject is important for us.
"According to the general prosecutor we can extradite. After we complete the legal process in Libya, it is only a matter of time."
Mr Sarraj denied Libya had delayed Mr Abedi's extradition and said legal procedures were reaching their conclusion.
"We are not delaying, but this is a legal process," he said.
"Sometimes it takes a long time, even in other countries. So the case needs time, and as a country we are following up, and working with the British Embassy."
Hashem Abedi is the younger brother of Salman Abedi who detonated a bomb at an Ariana Grande concert on May 22 last year.
He has been in custody in Libya since the blast and subject to a request for extradition by British authorities since November last year.
Greater Manchester Police want to arrest him for murder, attempted murder and conspiracy to cause an explosion.
A spokeswoman for the force said: "The extradition proceedings are in progress and we are grateful to the Libyan Authorities for considering our extradition request.
"As proceedings are ongoing, it is essential that we respect the Libyan legal process and therefore we cannot provide any further detail at this time."
A Home Office spokesman said: "In the case of the Manchester Arena bombing there is an active criminal investigation ongoing and the extradition of a suspect from Libya is being sought. It is important that these processes are not prejudiced or undermined.
"This was a callous and evil act and the victims and their families deserve and demand justice. They must remain our priority and we will therefore not be commenting further on the extradition so as not to jeopardise the investigation."
The Abedi family, originally from Libya, fled during the Gaddafi dictatorship with the father returning to fight with opposition forces when the uprising began in 2011.
Both brothers travelled to Libya in April 2017, then Salman returned alone before carrying out the suicide attack in Manchester.
He detonated his device at the end of the concert, with 353 people, including 175 children, around him in the foyer of the venue.
As well as the 22 dead, 16 people suffered serious injuries including paralysis, loss of limbs, internal injuries, and serious facial injuries involving complicated plastic surgery.