Benefit Gig To Reopen Manchester Arena
16 August 2017, 12:05 | Updated: 16 August 2017, 12:12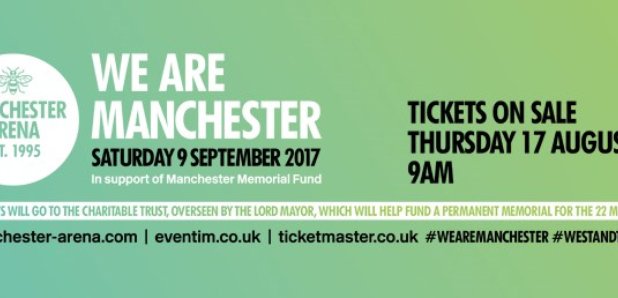 It will take place on Saturday 9th of September and id being called We Are Manchester.
It will feature some of the city's finest talent, alongside some of the biggest names in music. Noel Gallagher's High Flying Birds, Courteeners, Blossoms, Rick Astley and 'Longfella' poet Tony Walsh will perform with a pre show DJ set from Clint Boon. More acts are also expected to be confirmed later.
All profits from the concert will raise money for the Manchester Memorial Fund, which will go towards establishing a permanent memorial for the 22 May attack.
Councillor Sue Murphy, deputy leader of Manchester City Council, said: "Those who perpetrate terrorist attacks want to divide us and stifle our freedoms. No one will ever forget the terrible events of 22 May but Manchester has reacted with love, solidarity and a determination to continue doing the things which make this such a vibrant city.
"We welcome the re-opening of the Arena, a major venue which attracts hundreds of thousands of visitors, as a powerful symbol of this defiant and resilient spirit. It is entirely fitting that the re-opening event should be a memorial fundraiser. Plans for the form and location of any permanent commemorations will be determined in liaison with the families of victims and others affected by the attack."
James Allen, General Manager of Manchester Arena said: "May's events will never be forgotten, but they will not stop us - or Mancunian music fans - from coming together to enjoy live music. Manchester Arena has celebrated over 20 years hosting some of the greatest musical talent of all time, and the significant economic and cultural impact that this has on the city means that this legacy must continue."
Fans will face tighter security doors will open at 5pm with people being advised to arrive early. All customers will have to go through additional security and screening, no backpacks or large bags will be allowed inside and nowhere will be provided to store bags.