Bills help for Liverpool's poorest
3 December 2018, 05:50 | Updated: 3 December 2018, 05:52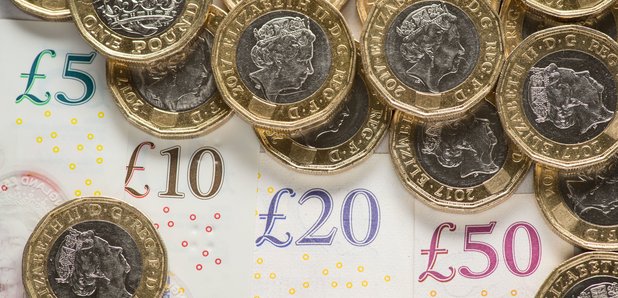 Liverpool City Council bosses have announced plans to help hundreds of families this festive season.
Around 900 families with a child under one in receipt of housing benefit or council tax support will be able to claim a £20 voucher to help them with their fuel bills. A further 150 care leavers who live independently will get a £30 voucher.
The funding is coming from the Mayor's Hope Fund and the LECCY, the city council's not-for-profit gas and electricity company.
In addition, the Mayor is working with Trussell Trust, Fans Supporting Foodbanks and Food For Thought to produce festive hampers that will help some of our most vulnerable families have a good Christmas.
Each hamper will provide a healthy and locally sourced meal for four, distributed to 700 families through the Trussell Trust and Fans Supporting Foodbanks.
Hampers will include a variety of items, including toys, and the Mayor's Hope Fund will add value to these by providing a mix of dried and fresh food.
The council has also provided an industrial unit that can be used for storing food before it is distributed.
It is part of a comprehensive programme to support people in crisis, at a time when people are struggling due to welfare reform and the roll-out of Universal Credit, with claimants having to wait up to five weeks before benefits are paid.
Letters are being sent out this week to care leavers and the families who are eligible, letting them know how they can claim their fuel voucher over Christmas.
The hampers will be put together in mid-December, in time for distribution before Christmas Day.
Mayor Joe Anderson said: "Christmas is meant to be a time of celebration but we know that there some families that are sick with worry about how they will make it special for their loved ones because they are struggling to make ends meet.
"Demand for foodbanks and crisis support continues to grow in our city due to a combination of austerity and welfare reforms. What we are doing here is working with our benefits team and foodbank organisations to identify those who need extra support.
"Christmas Day is the one day of the year when no-one should go without a decent meal, and this funding will help give needy families some much-needed cheer this festive season as well as helping with heating bills as the weather gets colder.
"This is just one element of the support we are providing to those most in need in Liverpool over the festive season and follows on from our recent appeal for people to drop foodbank donations off at 60 of our buildings, which has had an overwhelming response.
"We are also looking at how else we can help residents affected by the Benefit Cap, and I hope to be able to say more about this in the new year."
The council has invested £23m in supporting people and families in crisis, such as those on low income or at risk of losing their home, including £2.7m in crisis payments to help people with the cost of food, fuel and clothes and £3.05m to protect people from reforms to housing benefit payments.