Bomb detectives raise cash for survivors
22 November 2017, 12:04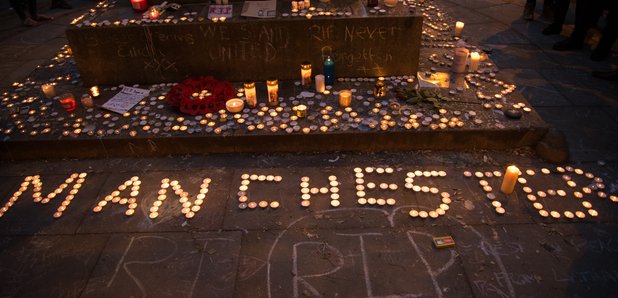 Three detectives who responded to the Manchester Arena bombing are raising cash for those affected by the attack.
Jed Sudworth, Sam Gaunt and Andy Bailey were all part of the Greater Manchester Police Major Incident Team which sprung into action on the night of May 22nd.
When they first got the call, they had no idea of the enormity of the situation which was about to unfold before them, and they've been dealing with its consequences ever since, as Jed told Heart:
"We're professional officers, and we deal with things, sort of on an automatic pilot. You deal with things, and its only on reflection you realise how impactful this has been on Greater Manchester. You see the number of children that were affected, and we decided they need as much support as we possibly can give.
"We are professionals, but we are also human beings. I don't think anything could ever prepare you for what happened last night, and I've been with the organisation nearly 30 years now. Yes, we've talked about it afterwards, and we help each other through, but the main focus for us now is helping those victims."
All three decided they had to do something to made a difference to the scores of people affected by the attack. They've organised a charity ball, to be held at Lancashire County Cricket Club in March of next year, with all funds raised going towards the We Love Manchester Emergency Fund.
Sam told us why the cash will make a difference to the victims, and their families, that she's dealt with:
"The despair, and their loss, and their complete disruption of their lives, some of that you're not going to repair. But with a little bit of help financially, some of those things they are going to face could become a bit easier."
You can find out more about the ball by contacting info@gmbeeball.co.uk.