Charges dropped in Bettison case
21 August 2018, 12:12 | Updated: 21 August 2018, 12:31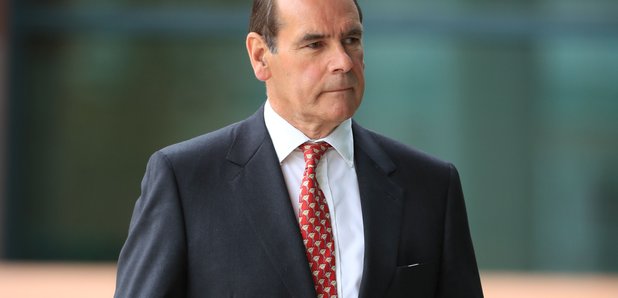 He appeared at Preston Crown Court this morning.
Sue Hemming, CPS director of legal services, said in a statement: "The CPS has a duty to keep all cases under continuing review. Since the original decision to charge Norman Bettison in June 2017 there have been a number of significant developments which have affected the available evidence. These include changes in the evidence of two witnesses and the death of a third witness.
"Our latest review of the evidence has concluded the collective impact of these developments means there is no longer a realistic prospect of conviction. I appreciate this news will be disappointing for the families and the CPS will meet with them in person to explain the decision.
"I would remind all concerned that although criminal proceedings are no longer active against Norman Bettison, there are five other defendants facing charges relating to Hillsborough and each has the right to a fair trial. It is therefore extremely important that there should be no reporting, commentary or sharing of information which could in any way prejudice those proceedings."
Sarah Whitehouse QC, for the Crown Prosecution Service, said the remaining charge related to Sir Norman's alleged use of the word, "peripheral" in describing his role in the South Yorkshire Police response, when he applied for the job of Chief Constable of Merseyside Police in 1998 which had now been "partly retracted" by one witness.
The prosecutor said all four of the counts were part of a "narrative" of a "pattern of behaviour" but because the other three counts had been dropped, the "thread has been lost".
She added: "The prosecution case reduced to interpreting the use of a single word 20 years or so ago, elements of this charge can no longer be proved to the high criminal standard."
She added: "Decisions such as these are never taken by one person alone. They are taken after discussion and consideration by a number of experienced lawyers.
"The same conclusion reached in this case is that the charges should be discontinued."
Speaking outside court, Steve Kelly, whose brother Michael died in the disaster, said: "I'm absolutely devastated. I feel as if I've been beaten up this morning.
"The feeling is just unbelievable."
"I feel as though we are treading water a little bit. We have tread water before and we will push on.
"We've got good people behind us, we've got good support and we've got God on our side."
Ms Whitehouse added that under the victims' right of review process, those with a "significant" interest in the case have three months to seek a review of the decision to discontinue the prosecution.
High Court judge Sir Peter Openshaw, hearing the case, said Sir Norman's lawyers were entitled, as the prosecution had, to make a public statement in court.
Paul Greaney QC, defending Sir Norman, said he was an "innocent man" and that there had been "political interference". He criticised MP Maria Eagle and investigators.
Mr Greaney said it was necessary to comment so the public "have a clear and balanced understanding" of the case.
He said: "The first and starting point is that, contrary to public understanding, there has never been any suggestion in this failed prosecution that Sir Norman Bettison took part in a cover-up.
"The false understanding that he did so has been fostered, not by the prosecution, but by political figures.
"In 1998 and again in 2012, Maria Eagle MP asserted under cover of Parliamentary Privilege that Sir Norman had been part of a unit that orchestrated a black propaganda campaign to deflect blame for the Hillsborough Disaster from South Yorkshire Police on to the fans of Liverpool Football Club.
"That claim, which Maria Eagle has not been prepared to repeat outside Parliament, is untrue. "
Mr Greaney said this was a "myth" and prosecutors had accepted Sir Norman had done nothing of a "criminal nature."
Lou Brookes, whose brother Andrew was one of the 96 victims, said she would be calling for the decision to be reviewed.
She said: "I'm not shocked, I totally expected it and predicted it.
"I have no faith and no trust or confidence in the CPS, the IPCC and Operation Resolve.
"They have not just let the families down, they have let the 96 down."
In a joint statement, politicians Steve Rotheram, Andy Burnham, Maria Eagle, Alison McGovern and Derek Twigg said: "We are disappointed to hear this news and we fully support the decision of the families to seek a review.
"As long-standing supporters of the campaign for justice, our thoughts today are with the bereaved families and survivors of the Hillsborough disaster, still re-living that day and its aftermath almost 30 years on. We will continue to support them in any way we can.
"Given the on-going criminal prosecutions, we have nothing further to add at this time."
______________