Cheshire Family Fight For NHS Treatment
13 February 2018, 15:43 | Updated: 13 February 2018, 17:07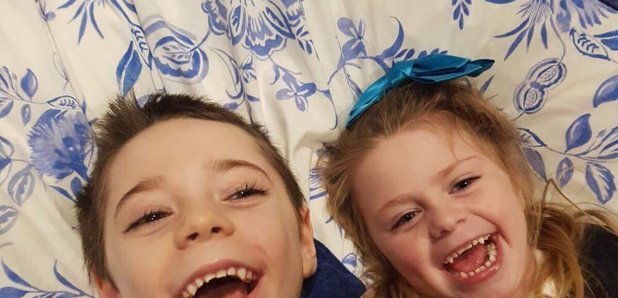 Ollie Carroll and his little sister Amelia have been diagnosed with the life limiting illness Battens Disease. Children who have it aren't expected to live beyond the age of 12.
Ollie and Amelia have been making regular trips to Great Ormond Street Hospital to receive treatment that is slowing down the process of the Battens. At the moment this is being funded by a clinical trial. But their parents Lucy and Michael have met with the NHS board NICE to ask for this to be provided free of charge.
This week they received the news that NICE are advising they won't be recommending for the medication to be available through the health service. The reasons being that the drug is expensive and that long term they don't know what the effects will be on the youngsters. They fear it could have repercussions on their heart and bowels in the future. But Lucy and Michael say they benefits of extending their son and daughter's lives far outweigh this decision.
They will resubmit their evidence to the NICE panel on the 5th of March with the hope they can reverse the decision. They're now calling on the public as well as politicians to get behind them and sign a petition calling for their case to be heard in Parliament.
You can find read more about Ollie and Amelia at their Facebook page :
https://www.facebook.com/olliesarmybattlingagainstbattens/
And you can also sign their petition :
https://www.change.org/p/nhs-england-help-fund-the-only-treatment-for-children-with-fatal-batten-diesease?recruiter=856182787&utm_source=share_petition&utm_medium=copylink&utm_campaign=share_petition