Corrie Star Gets Community Service For Sex Assault
28 November 2017, 16:22 | Updated: 28 November 2017, 16:32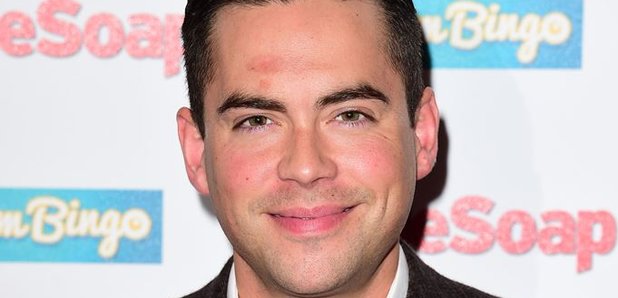 Ex-Coronation Street star Bruno Langley was given a 12-month community order for sexually molesting women in a club while drunk.
The 34-year-old, from Altrincham, Cheshire, left the ITV soap in the wake of the allegations following the assaults in the early hours of October 1, at the Band On The Wall music venue in Manchester.
Langley, the father of a 10-year-old boy, who had played Todd Grimshaw for more than a decade in the soap, had personal issues with alcohol, which explained his "despicable" behaviour that night, his solicitor told the court.
Langley was sentenced to a 12 month community order, including a 40 days rehabilitation activity, a 12 week, 7am to 7pm curfew order, ordered to pay £250 to each of his two victims and must sign the Sex Offenders' Register for the next five years.
Passing sentence District Judge Mark Hadfield told him: "On that evening your conduct was quite disgraceful and degrading.
"Both of the victims would have been extremely shocked and upset as a result of your conduct.
"The fact that you were heavily intoxicated is not mitigation, it is a further aggravating feature.
"The consequences are serious for all concerned, the two victims but also for you.
"You have lost your good name and I know nothing of showbusiness but I imagine in the current climate I suspect it may be very difficult for you to gain employment in that industry in the future."
Earlier Karen Saffman, prosecuting, said Langley was "clearly intoxicated" when the assaults took place.
The first victim, who was out with her husband, had gone upstairs to collect their coats from the cloakroom as they prepared to leave.
The prosecutor said: "As she walked back towards the stairs Mr Langley grabbed her"
Quoting the victim's statement, she added: "He grabbed me. Properly grabbed me"
"She said, 'Did you do that on purpose?' But he did not reply."
A male with Langley then apologised, the court heard, saying: "Oh my God, I'm really sorry."
When the victim then went to the toilets she was then approached by another woman who had also been sexually assaulted by Langley.
Ms Saffman said the second woman told the first victim Langley had groped her
Simon Hancock, mitigating, said: "It is clear he has made steps to address his personal issues, that is by attending meetings and seeking counselling.
"The impact on his family and those close to him is absolutely devastating.
"These two offences happened one evening but they are clearly linked to alcohol and alcohol is the issue that results in despicable behaviour."
After the court case Langley released a statement through his publicist.
It said: "I sincerely apologise to the people involved and affected by my disgraceful behaviour on the evening of 30th September.
"I have absolutely no memory of what happened because of excessive alcohol consumption and it was for this reason that I behaved completely out of character.
"However, I take full responsibility for my actions that night.
"Since this incident I have been dealing with, and confronting some personal issues that I have never addressed, and I am also getting help for an alcohol problem, so that this does not ever happen again."