Derelict Library Goes Up In Flames
22 October 2018, 07:09 | Updated: 22 October 2018, 09:19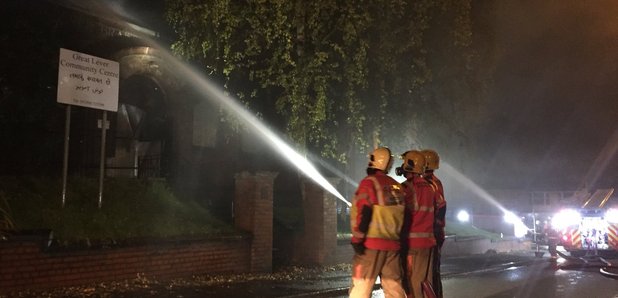 Firefighters spent the night tackling the blaze in Bolton
Firefighters have been at the scene of a fire at a derelict library in Bolton through the night.
Crews from across Greater Manchester were called out at 10:15 pm.
People living close to the blaze on Bradford Road were told to keep doors and windows shut becasue of thick, black smoke.
Crews battleD the blaze from the outside rather than entering the unstable building.
Station Manager Stephen Jordan, the Officer in Charge, said: "Bradford Road remains partially closed and our firefighters continue to work extremely hard to put this fire out.
"I want to praise crews for responding so swiftly to tonight's emergency and for successfully containing the fire, which is now very unlikely to spread to neighbouring buildings.
"Thank you to the local community, who have allowed emergency service personnel to go about our business speedily and get this situation under control."