Driver jailed for Chorley dad M1 death
13 September 2018, 15:39 | Updated: 13 September 2018, 15:44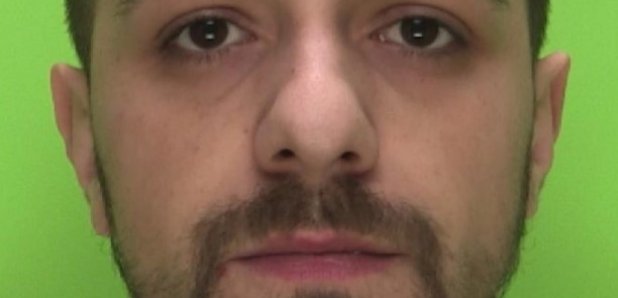 A drink-driver who killed a "generous and amazing" father-of-four by performing a U-turn on a motorway has been handed an 11-year jail sentence.
Romanian national Adrian Radu, who was banned from the roads after three previous drink-driving offences, was found with a full-size bottle of whisky in his jacket pocket following the smash on the M1 in March.
Nottingham Crown Court was told the 28-year-old drove the wrong way in the fast lane for around 600 yards after causing the death of 48-year-old Mark Downham by dangerous driving, including repeatedly braking to a standstill.
Radu, of Alfreton Road, Nottingham, was given a three-year driving ban last November for refusing to give specimens of blood after failing roadside breath tests on consecutive days.
Passing sentence, the Honorary Recorder of Nottingham, Judge Gregory Dickinson QC, said Radu - who was also convicted of drink-driving in 2013 - was grossly impaired by alcohol during "prolonged and persistent" dangerous driving.
Imposing a 13-and-a-half-year driving ban, the judge told the father-of-two: "The only significant cause of this collision was your appallingly bad driving.
"You put at risk the lives of numerous other people on the road - there were at least five occasions when you drove in a way that gave rise to the risk of a life-threatening collision.
"You should not have been driving at all. You were disqualified from driving and you had been drinking heavily. A specimen of breath taken two-and-a-half hours after the accident showed you to be twice the limit."
Radu also pleaded guilty to dangerous driving, driving with no insurance, and driving while disqualified
Officers were called to the collision involving Radu's Vauxhall Astra, a van and a lorry on the southbound M1 near Nottingham at about 5.40am on March 24.
Mr Downham, a back seat passenger in the van, was taken to hospital but died from "catastrophic" injuries two days later.
Radu was arrested after parking on a police observation mound and telling officers: "Why do you think I have pulled up? I'm drunk. I know I've done it, I apologise."
The victim, from Chorley, Lancashire, also had a 14-month-old grandson, and was described by his mother Lesley in a victim impact statement as a man who was loved by his many friends and his family.
The statement, read to the court by prosecutor Alan Murphy, revealed that Mr Downham's liver had been transplanted to a donor patient within two hours of his life-support machine being switched off.
The court heard two men received a kidney, while several children with heart problems and another with facial burns had benefited from donor tissue, giving his relatives great comfort.
In her statement, Mrs Downham said: "The effect on the whole family has been seismic. No family should have to deal with this pain.
"No words can adequately convey the hurt and pain we are suffering at the loss of a truly amazing son.
"We are all finding it extremely difficult to carry on our daily lives. Mark was very happy and loved his family very much. He was generous to a fault.
"He had made it known that in the event of his death he wished his organs to be donated for transplant. We have been told that several recipients now have a future thanks to his generosity."