Emma Thompson Joins Anti Frackers
21 March 2018, 14:41 | Updated: 21 March 2018, 14:54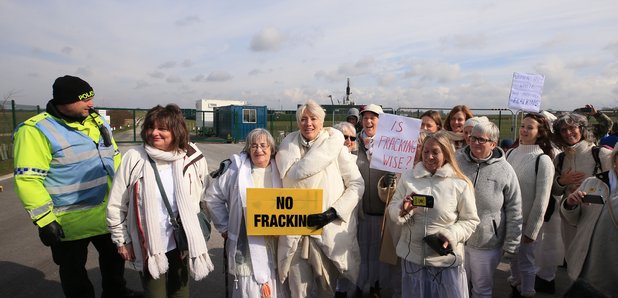 The female demonstration was a silent one outside Cuadrilla near Preston.
The women have been protesting against the fracking company for a year now.
All those taking part in the demonstration were dressed in white and carried out their peaceful protest outside the gates of the controversial company.
In 2015 Lancashire County Council said no to fracking in the area.
However this decision was overruled by the government.