EXCLUSIVE: Knife Angel Coming To Liverpool
27 November 2018, 07:49 | Updated: 27 November 2018, 07:51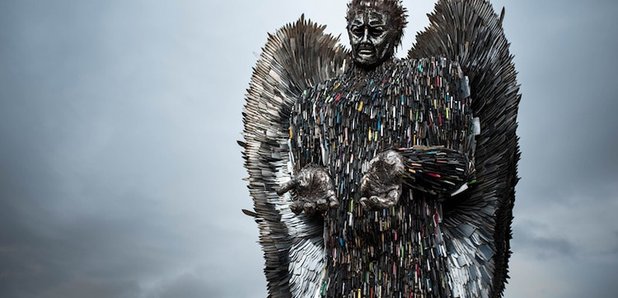 A 27-foot-high sculpture of an Angel, made from confiscated knives, is coming to Liverpool.
It's imposing, eerie and will now live at Liverpool's Anglican Cathedral over Christmas.
The Knife Angel was built by scupltor, Alfie Bradley, and is formed from over 100,000 knives turned over to 43 police stations around the UK during confiscations and amnesties.
It's purpose is to reinforce the #NoMoreKnives message and make people stop and think about the damage that can be caused by carrying a knife.
Rob Jackson is a Nurse Clinician at the Royal in Liverpool and has gone into schools to educate more than 90,000 young people about the dangers of knives. He has worked solidly to get the Knife Angel to Merseyside and says it has a powerful message.
He said: "We're coming up to a Christmas time which is a family time and this is still going on. This is not going away anytime soon and anything that can bring the prominence of this kind of violence to the public fore is vitally important.
"Knife crime isn't going to go away. Liverpool is an amazing city but there is a minority that spoil it for everybody and that's why we need to continue this work and highlight the impact knife crime is having on the city".