Extra Help For Greater Manchester Veterans
25 October 2017, 16:18 | Updated: 25 October 2017, 16:19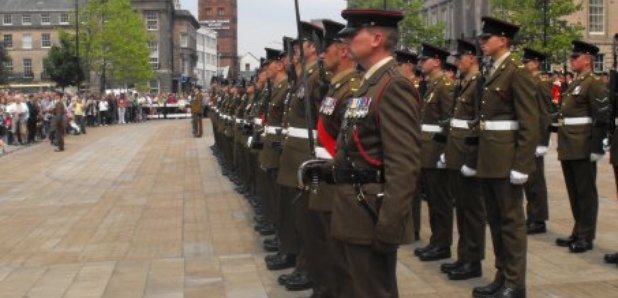 Ahead of Remembrance Sunday a new armed forces support hub is being opened in Greater Manchester.
The Hub will led by a new member of the Broughton House team, Gavin Jones, a former gunner in the RAF Regiment who was left partially paralysed following an unprovoked pub attack in 1995 while he was on leave.
The Hub will be a one-stop shop providing early intervention support for service leavers and their families to help them transition successfully from military to civilian life.
It will offer assistance with health, welfare, social and employment issues. For example, the Hub will help users with debt, benefits and housing matters, will help them to find a job and will offer support for drug and alcohol issues.
The Hub will operate in partnership with the Pennine Care NHS Foundation Trust, local authorities, social services, all service charities and the British Army's NW headquarters.
Initially, it will be established on the ground floor of Broughton House and it will later form part of the new Veterans Care Village.