Family Pet Stolen In Violent Robbery
8 January 2018, 11:02 | Updated: 8 January 2018, 11:13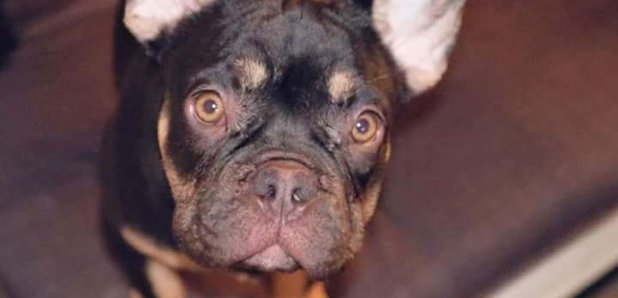 A family's French Bulldog's been stolen in a robbery in Oldham.
At around 6am on Saturday 6 January, police were called to reports of a robbery on Mona Road in Chadderton.

Two men broke into the property by smashing a rear patio door and went upstairs where the homeowners were both asleep.

One was awoken when the offender put a knife to his throat and demanded money.

They then ransacked the home for things to steal and then assaulted both men, leaving one with a serious injury that required hospital treatment.

Before leaving with the items they'd already taken, these offenders stole the family's French Bulldog.

They are described as white men, between 20-25 years old, of a slim to medium build.

Detective Chief Inspector James Faulkner of GMP's Oldham borough, said: "This is a staggering level of violence used on two people who were sleeping in the safety of their own home.

"To take possessions and money is one thing, but to break in, assault a sleeping couple and then steal their beloved dog, is truly horrific.

"There will be extra patrols in the area over the coming days and I'd encourage anyone with concerns to raise them directly with the officers.
"If you heard anything suspicious or saw two men that stood out on Saturday morning around this area, please contact police as soon as you can."