High Weekend Death Rates Questioned
9 November 2017, 10:27 | Updated: 9 November 2017, 10:29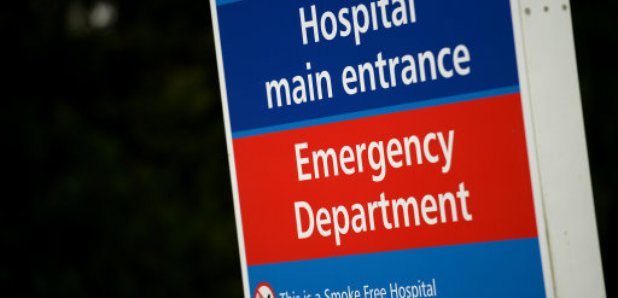 Experts at Manchester Univesity say measures to cut higher death rates in hospitals at weekends haven't made any difference in curbing excess deaths on Saturdays and Sundays.
Four priority standards for emergency care in hospitals in England were introduced in 2015 in an attempt to reduce higher mortality rates at weekends. They mainly focused on the explanation that the effect could be due to differing levels of staffing at the weekend and will become madatory by 2020.
this study's looked at figures between 2013/14 and 2015/16 for 123 NHS trusts in England.
Dr Rachel Meacock said: "We found no association between Trusts' performance in relation to any of the Department's four standards and the death rates for patients admitted at weekends.
"This is not surprising given the lack of evidence linking mortality to consultant presence and service provision at weekends.
"Previous research has shown that mortality rates are higher at weekends because the patients admitted to hospital at weekends are sicker.
"The NHS has rushed to fix a perceived problem that it doesn't fully understand.
"The policy is based on a misunderstanding of why death rates are higher among patients admitted at weekends. We're not criticising the Government's desire to improve patient care. But that should be a general aim over seven days - not just at weekends. It's about getting the best use out of NHS resources."
Prof Matt Sutton added: "Implementation of these standards is unlikely to result in any direct harm to patients, but the policy may divert care away from the patients who need it most. Blanket standards like these limit doctors' abilities to prioritise patients based on their professional judgment."
A Department of Health spokesman said: "There is clear evidence of a 'weekend effect' - a recently published study, one of the largest ever, showed the risk of mortality was 19% greater for weekend admissions versus weekday admissions.
"We know this problem will not be solved overnight, but the four clinical standards will help improve the consistency of care at weekends, and we make no apology for tackling this."