Hillsborough cop court hearing
21 August 2018, 05:49 | Updated: 21 August 2018, 05:50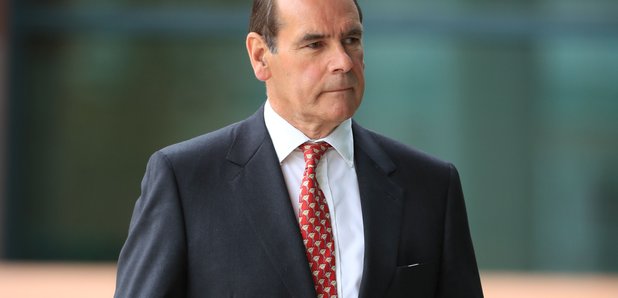 An application to stop the prosecution of former police chief Sir Norman Bettison for misconduct following the Hillsborough disaster is due to be heard today.
The 62-year-old is charged with four counts of misconduct in a public office, relating to alleged lies he told about his role in the aftermath of the tragedy in which 96 Liverpool fans died.
Submissions on an application to stay the proceedings against the former Merseyside and West Yorkshire chief constable will be heard by judge Sir Peter Openshaw at Preston Crown Court.
Bettison, who was a chief inspector at the time of the FA Cup semi-final on April 15, 1989, is accused of untruthfully describing his role in the South Yorkshire Police response as "peripheral".
He is alleged to have made the comment to then chief inspector of constabulary Sir David O'Dowd, in 1998, when he applied for the job of chief constable in Merseyside.
He is also accused of lying to Merseyside Police Authority when he said he had never attempted to shift blame for the disaster "onto the shoulders of Liverpool supporters".
Bettison, of Barnsley, Yorkshire, is accused of lying in statements issued following the publication of the Hillsborough Independent Panel report in 2012, when he said he had never offered any interpretation other than that the behaviour of Liverpool fans did not cause the disaster and that he had never "besmirched" Liverpool fans.
The hearing for the application was adjourned from June, when submissions to stay prosecutions of five other men charged with offences relating to the disaster and its aftermath were heard.
Sir Peter ruled match commander David Duckenfield, 73, Sheffield Wednesday club secretary Graham Mackrell, 68, retired police officers Donald Denton, 80, and Alan Foster, 73, and police solicitor Peter Metcalf, 68, would all face trial.
Duckenfield, who is charged with 95 counts of gross negligence manslaughter, is due to go on trial in January along with Mackrell, who is charged with an offence involving the stadium safety certificate and a health and safety offence.
Denton, Foster and Metcalf are expected to go on trial later next year charged with doing acts tending and intended to pervert the course of justice.
Under the law at the time, there can be no prosecution for the death of the 96th victim, Tony Bland, as he died more than a year and a day after his injuries were caused.
Reporting restrictions on the legal submissions have been imposed by Sir Peter until further notice.